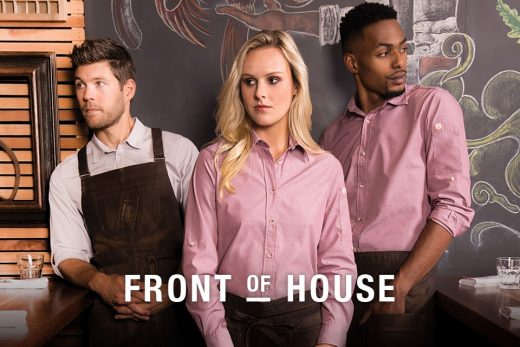 Regardless of how you choose to deck your halls, make sure they are fashion-forward, on-trend and always functional.
Chef Works® offers looks for every inch of the culinary and hospitality industries – including a robust selection of front-of-house gear.
So whether you're shopping for yourself, your staff or you just want to update your look for the New Year, we've got some FOH suggestions you'll love.
---
SHIRTS
Make our shirts the centerpiece of your FOH look and build from there!
The Modern Chambray is perfect for servers and bartenders because of its comfort and versatility. It's available in a wide range of colors and there are exclusive cuts for women and men.
The Havana is all about cool days and hot nights thanks to the snap front and short sleeves. Like most of our shirts, it's available in cuts designed specifically for women and men. Check out all five colors!
---
APRONS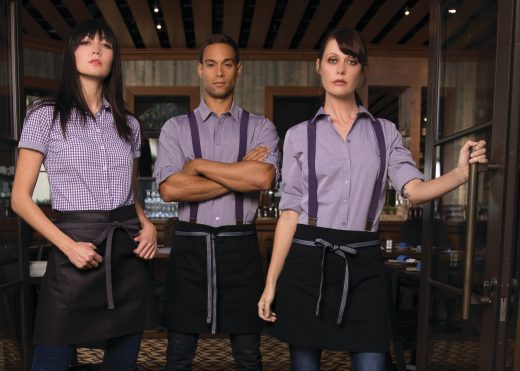 What's your style in the FOH? Waist? Bistro? Half bistro? Check out the apron families from our Urban Collection™ and pick your style. Each apron has a unique design, artesian finish or accessory that make it stand out. Here are some of our favorites!
The Berkeley family of aprons are the original rule breakers of the Urban Collection. Designed to flip the script on culinary fashion, the 100 percent cotton denim aprons are available in more than 324 color and style combinations. It's the perfect marriage of fashion and function to fit any brand. The Half Bistro option is great for the FOH.
The Manhattan family of aprons are a hip and playful addition to any uniform program. Standout in reverse fabric ties and pockets and gets the most of your apron with the functional pockets. Try the Waist Apron, but be sure to check out the other styles too!
---
HATS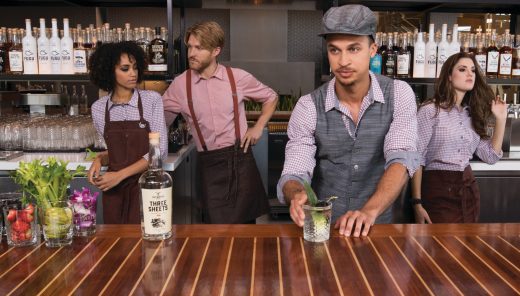 With dozens of styles to choose from, we've got the hats that can take you straight from your restaurant's softball game to behind the bar. For a classier look, consider one of our driver caps!
The Fairfax Driver Cap pairs perfectly with a Fairfax Vest for a complete look behind the bar. Our Cool Vent™ Baseball Caps are perfect for keeping cool – and keeping your hair in check when you're serving .
---
For hundreds of more styles for the front or back of the house, be sure to check out our updated website. It's got updated photography and video on hundreds of products!