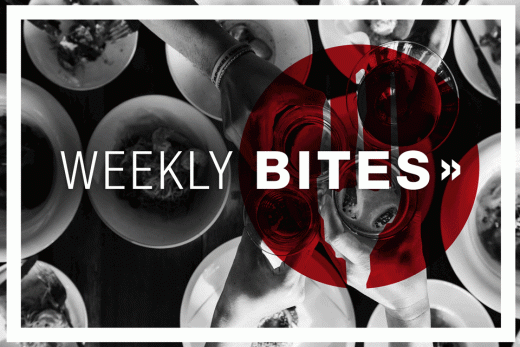 Welcome to Week 2 of 2021. Weekly Bites is our dive into the fun and notable food stories of the week.
---
APPETIZER
The communities and patrons who support culinary continue to find new and inventive ways to pitch in. The "Adopt a …" movement on social media, which has notably helped out healthcare workers and teachers, has picked up steam in culinary and hospitality.
CNN reports on more than three dozen Facebook groups across multiple states that are looking to "Adopt" a restaurant worker or bartender.
[Erin] Matuch runs her own business from home, selling screen-printed t-shirts, and uses Facebook to promote her activity. She decided to use her skills on the platform to launch the community and spread the word, after noticing there were no such groups in her area.
You can read the full story here.
---
MAIN COURSE
Apparently Wales has an up-and-coming whisky industry. All it took for the world to find out was Brexit. Here's more from Food & Wine.
From the Dept. of I'm not Crying, You're Crying we have a story from People Magazine. Turns out patrons across the country are using the online order form to send Chef Brooke Williamson and her staff notes of encouragement and to donate meals. You can read more here.
Yelp guests will now be able to add a restaurant's COVID practices to their review, per Nation's Restaurant News.
---
DESSERT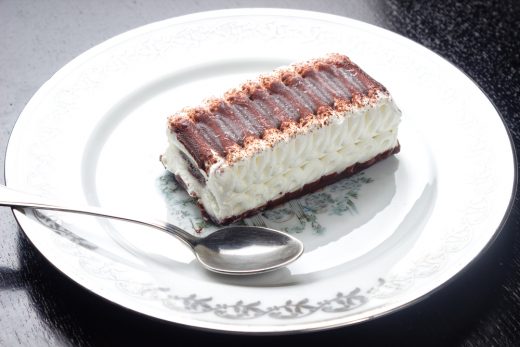 If you were a child of the 90s, you probably remember a few things: The cabbage patch, "Friends" (before HBO Max) grunge music etc. How about the fancy-pants Viennetta?
It's apparently making a comeback after 30 years. As Eater explains, those of us old enough to remember the frozen dessert used to think it was so posh. Maybe it'll taste like childhood. Maybe it'll taste like every other ice cream cake out there. But we're excited to give it another try!
---
FOUND THE FORK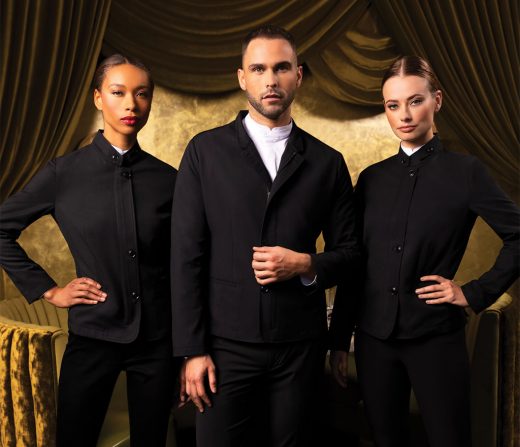 Don't take our word for it! Right before the shutdown last March, Chef Works was featured in one of the West Coast's leading business journals for its innovation, style and business acumen. Nearly 10 months later, we've only gotten better!
For all of the latest happenings in culinary and hospitality apparel, make sure you're following us on all of our social channels.
---
WEAR OF THE WEEK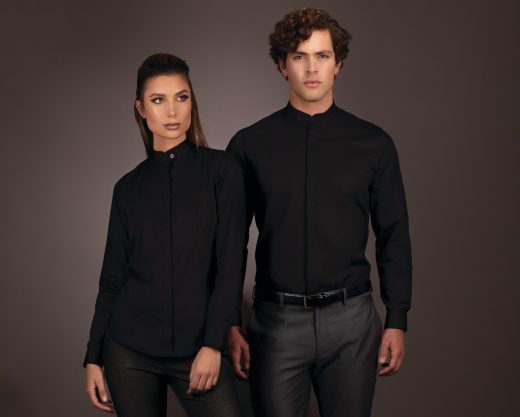 Like the gear in that article? Those shirts, aprons and vests are from our Contemporary Collection – an upscale line that includes high-end fabrics and stylistic color tones that mesh with all areas of hospitality.
We think you'll love the Formel Shirt! This long-sleeve, banded-collar shirt is available in exclusive cuts for women and men. It's got just a touch of elastane in the fabric blend to give it a little more stretch and comfort. And the concealed button placket adds to the sleek design.
---
Miss last week's Weekly Bites? Get caught up here. (Spoiler alert: Chicken wars!)