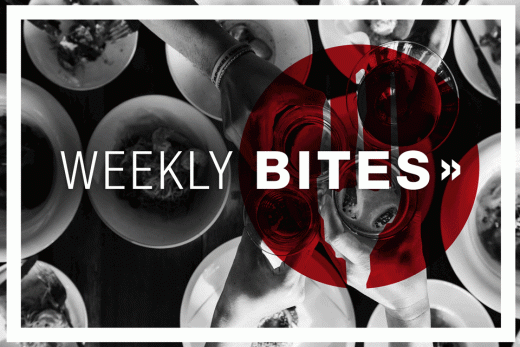 Welcome to Week 3 of 2021. Weekly Bites is our dive into the fun and notable food stories of the week.
---
APPETIZER
Plant-based foods have exploded in popularity over the last half decade. From supermarket shelves to fast-food and casual dining restaurants, the meat alternatives have made waves in and out of kitchens across the world.
All of that interest wouldn't have been possible without entrepreneurs, venture capitalists and investors buying into what plant-based start-ups were selling.  But now that business is booming, what are those investors seeing for the future?
Forbes takes a deeper dive into the industry.
This is where venture capital comes in, financing for early-stage businesses. Consider that plant-based companies in the U.S. raised $741 million in the first three months of 2020. Indeed, investors are becoming more and more interested in helping the sector thrive – and they have some interesting insights from their vantage point.
You can read the full story here.
---
MAIN COURSE
As the saying goes, honesty is the best policy. And a Chinese restaurant in Canada is being praised online for its honest menu descriptions. The owner's comments include which recipes he enjoys – plus an honest take on the orange chicken which he says is "not THAT good." Here's more from Today.
Julia Child is finally getting her own show. HBO Max will run a scripted series about the famous author, TV personality, behind-the-scenes WWII icon and culinary trailblazer. Eater has more.
There are lots of articles every January that look at culinary trends for the coming year and recapping trends of the previous year. But how exactly does a food trend become a trend? The Guardian has more.
---
DESSERT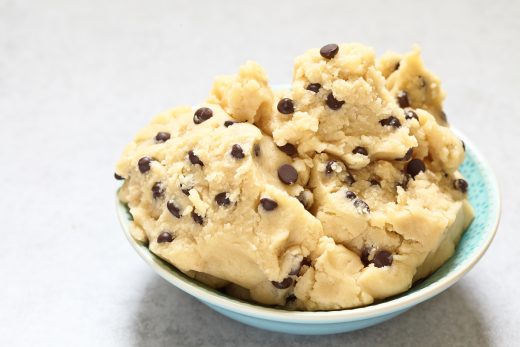 First it was 2001: A Space Odyssey. Then it was Skynet becoming self-aware (Aug. 29, 1997). Then it was Westworld. Science-fiction has been telling us for years that artificial intelligence was going to take over our lives.
While we might not be swearing oaths yet to our robotic overlords, we now have evidence that they are invading our desserts! Google is using artificial intelligence to mashup baking desserts. Here's the report from Food & Wine.
The results look delicious. And that's exactly what the robots want us to think!
---
FOUND THE FORK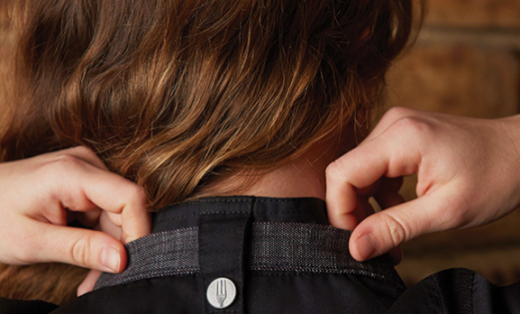 If you find yourself in Albuquerque, N.M., you might consider swinging by Chef Armando Culinary Apparel – which opened earlier this year. The Albuquerque Journal takes a look at this Chef Works-centric store run by former executive chef Armando Murillo.
Of course, if you're not in New Mexico, you can always browse all we have to offer at chefworks.com. With thousands of combinations for the front and back of house, Chef Works has the apparel to elevate your brand, unify your team and give you the gear you need to work in style and comfort.
Make sure you're following us on all of our social media channels!
---
WEAR OF THE WEEK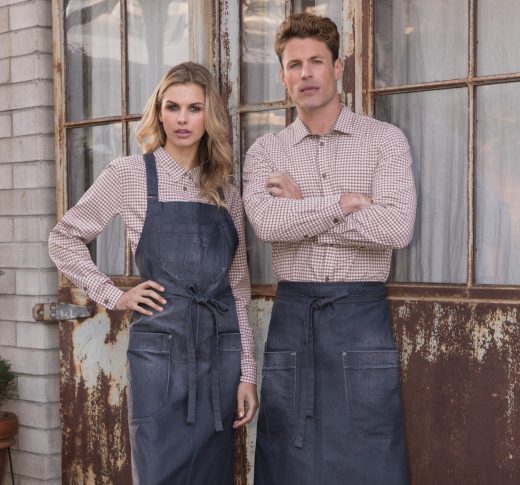 Sleeves are a must these days for servers. With cooler weather and outdoor seating being a priority, servers need that balance of comfort and functionality. With the Modern Gingham Long Sleeve Shirt, you get the best of both worlds.
Featuring contrast fabric on the inner sleeve band, the inner-collar band and top right pocket (men's style only), this button-front shirt pairs perfectly with a muted waist, half bistro or bib apron.
With three colors to choose from – plus an exclusive cut for women – it won't be long until your work shirt becomes your favorite shirt.
---
Miss last week's Bites? Get caught up here. (Spoiler alert: There's whisky!)