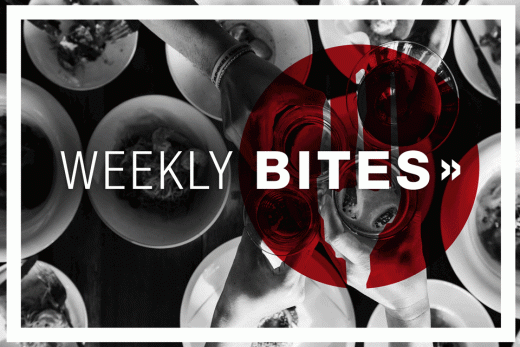 Welcome to Week 5 of 2021. Weekly Bites is where we take a dive into the notable food and hospitality stories of the week.
---
APPETIZER
There's a meme floating around right now that says "When we said we wanted things to get back to normal, that didn't mean we wanted Tom Brady back in the Super Bowl."
It's a playful dig at arguably the greatest quarterback of all time – who is also one of the most divisive.
In honor of this weekend's game, featuring the Tampa Bay Buccaneers and the Kansas City Chiefs, we're making this a Super Bowl-themed Weekly Bites.
Super Bowls mean food. And while brackets are typically reserved for athletic endeavors in March, Yahoo has opted to make a Super Bowl food bracket. There are 15 recipes presented by well-known chefs.
Every day this week, we're sampling and snacking our way through some of the most popular party foods and you're voting on your favorites. So, which snack will take home the big prize?
You can check out the full bracket and recipes here.
---
MAIN COURSE
Cheering for the Bucs? Here are some food ideas that you'll find in Tampa Bay. Here's more from The Traveler.
What about the flip side? Want to see the Chiefs win their second in a row? Brisket sliders and cheese slippers sound pretty awesome. Not sure about the Sour Cream & Raisin Pie.  This is also from The Traveler.
Typically, "Food maps" tend to be clickbait. But hey, we click them anyway because we all want to know which burger chain, dessert or sandwich shop is best in every state. The Washington Post isn't above similar posts – theirs is just backed by analytics. Their Super Bowl food map reveals the weirdest Super Bowl food searches by state. I wouldn't take this as culinary canon. But it's worth a chuckle.
---
DESSERT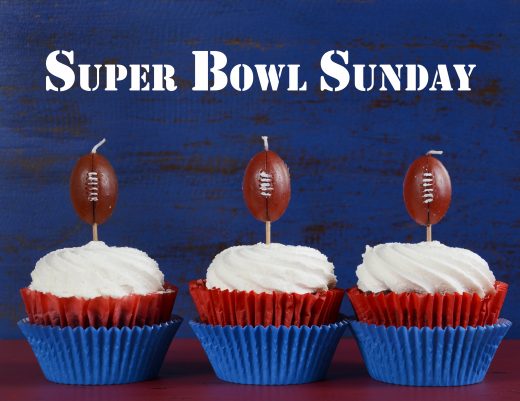 It's the fourth quarter. You can actually feel the buffalo sauce coming out of your pores. But there's that one football-shaped cookie left. It would be a sin to let it go to waste. Or maybe it's a whoopie pie, or brownies or blondies.
If you're looking for dessert ideas for your (socially-distanced, please) Super Bowl Party, Country Living has more than 40 ideas that will have you loosening your belt.
---
FOUND THE FORK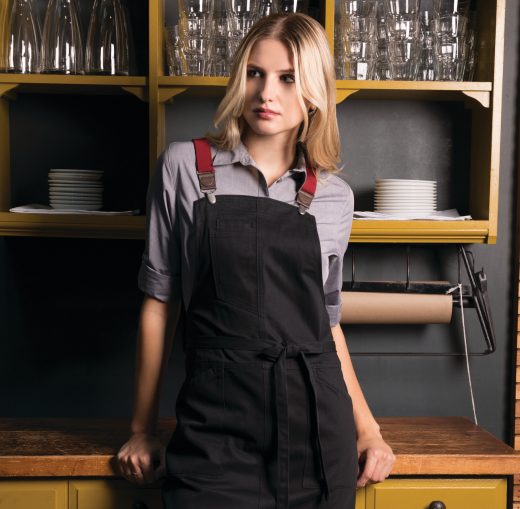 Did you know Chef Works is in more than 90 countries? The Toronto Star newspaper just named the Berkeley Short Bib Apron one of its five favorites!
Totally understandable, we love it too! Read more about it below!
U.S. customers can grab it at chefworks.com. And for our Canadian friends, you can get it at chefworks.ca.
For more news, product updates and feature stories, make sure you follow us on all of our social channels! (We're putting out some awesome YouTube content. Make sure you subscribe!).
---
WEAR OF THE WEEK
We haven't been shy in the past when talking about the Berkeley family of aprons. These industry-changing aprons raised the bar on innovation, comfort and personalization.
From the 100 percent denim cotton fabric to the interchangeable straps, the five styles of the Berkeley apron have been best-sellers for more than a decade.
With more than 300 color and style combinations, there is a Berkeley out there just for you!
---
Miss last week's Bites? Get caught up here. (Spoiler alert: There's booze and chocolate).