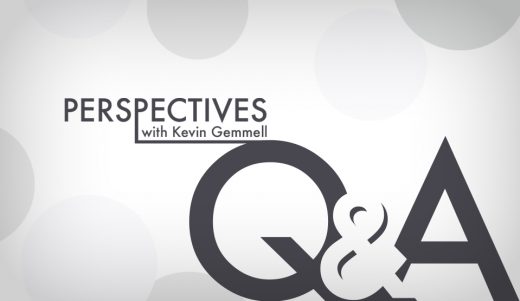 There has been no shortage of stories about inspirational chefs over the last year. Whether it's high-profile chefs donating their time and raising money, hospital chefs feeding front-line workers or assisted living chefs feeding those who are most vulnerable, culinary has taken centerstage as a comfort and a necessity.
The next generation of chefs have plenty of inspiration to draw from. But they don't need to look to television or social media to find role models. Sometimes they are right there in the classroom.
For this week's print "Perspectives" we spoke with Chef Christopher Starkus, head culinary instructor at Warren Tech – a public school near Denver where he teaches high school juniors and seniors.
Originally from Southern California, Starkus has cooked with some of the top chefs in the western half of the country – including SoCal, Portland and Las Vegas. When he moved to Denver in 2017, he made ethical sourcing a huge priority.
Now, he's passing that knowledge on to his students.
---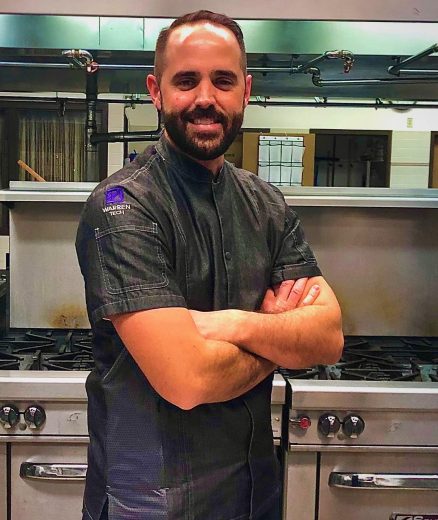 Can you give us an overview of what you do at Warren Tech?
I teach culinary arts through a career and technical education model, which means I teach through a hands-on, industry-focused curriculum. Whether you want to learn cooking as a life skill, or become a professional chef, I encourage students to follow their passions.
Since Warren Tech offers concurrent enrollment through Red Rock Community College, my students earn college credit for taking my classes in high school, saving them valuable time and money later in life.
Where do you see culinary five years from now?
I see sustainability, both environmental and financial, coming front-and-center for operations large and small. I see a renewed interest in the 'quality over quantity' from guests that frequent foodservice operations regularly. I see a deeper focus on the equality of front-of-house and back-of-house compensation.
Lastly, if people have found out just one thing about themselves through this pandemic is that they rely on the foodservice industry more than they thought. Hopefully they have grown in their appreciation for the men and women who work from the farms to the drive-throughs and want to see them thrive for years to come.
What's the most rewarding part of what you do?
I love being able to see my students grow in confidence and see the evolution of their accomplishments in the kitchen. I think it's also important to pull the veil off of farm-to-table for the younger generation. Just because you're young, that doesn't necessarily mean you have to start in fast food.
Denver (and surrounding cities) makes up such a great culinary region. How does that play a role in what you do?
Denver is such a great culinary playground with so many diverse areas to grow, ranch, forage and fish. I'm working on many sustainability efforts on campus like composting, recycling and water conservation. I just submitted our application to the state of Colorado to join the state-wide Environmental Leadership Program.
I'm lucky to have our very own 2-acre farm on campus called ACRES. It is part of the farm-to-table education program for our students. They grow directly for the culinary program, provide Community Support Agriculture shares for the sounding communities and partner with local farmers to give a space to help them increase their growing capacities through a greenhouse sharing program.​
---
If you'd like to be featured, email kgemmell@chefworks.com
Want more Perspectives:
Videos
Chef Amber Lancaster of Hell's Kitchen Season 19.
St. Jude Chef Ambassador Adrianne Calvo
Australian Chef (by way of Oregon and California) Tawnya Bahr
Competitive eating champion Joey Chestnut
Chef Stephen Coe, winner of Chopped: Beat Bobby Flay Tournament
Print
Chef Lamar Moore on his decision to leave a high-profile Las Vegas job
Air Force veteran, Chef Donald Royer (11/20)
Talking cell-based meat with David Kay of Memphis Meats 11/6
Competitive eating champion Joey Chestnut (10/23 including video)
Chef Nick Hunter, Compass Group USA, Morrison Living
Sommelier Brian Matta of Le Cadeau Vineyard