DJ Khaled said it best: "All I do is win, win, win."
Chef Stephen Coe was a three-time "Chopped" winner before being asked back to the popular Food Network show for a very special challenge: Try to take down Chef Bobby Flay.
The mash-up of shows – which combined "Chopped" with "Beat Bobby Flay" featured Coe having to navigate a gauntlet of chefs before finally being able to square off with the iron chef in the finale. And yes – he won, making him a four-time champ.
Chef Coe chatted with the Chef Works blog for this week's Perspectives. Below are some "getting to know you" questions with Chef Coe. In the video portion, he talks about his showdown with Flay.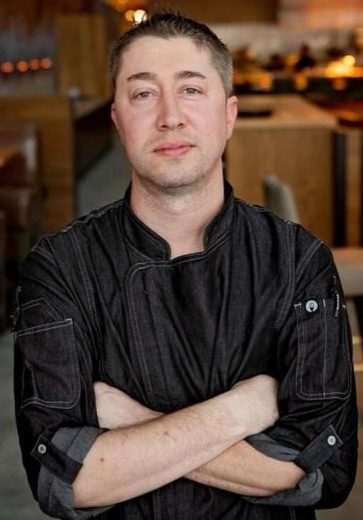 Chef Works: Who were your early culinary influences?
Stephen Coe: I would say my early influences were Thomas Keller and a lot of the chef coaches that I trained under for the culinary Olympic teams.
Chef Works: How did you get started doing TV cooking competitions?
SC: I got started doing television cooking competitions about 10 years ago when I was competing in the World Food Championships. This is where I was named The World Bacon Champion.
Chef Works: Can you describe what that first experience was like? Were you excited, nervous, confident etc.?
SC: My first experience on television was awesome! I felt very natural cooking on television and took to it quickly. Having an awesome production team also makes things a lot easier.
Chef Works: With "Chopped" especially, you have to think fast on your feet and be creative. Do you believe culinary "improvisation" is something that comes naturally to you? Or is it years of training and understanding ingredients?
SC: I believe that thinking on your feet and being able to improvise is something that is learned and gained through experience, whether it's training, years of experience, schooling or self-sabotage. I throw myself in all sorts of situations to build up resilience to anything that might come my way.
---
You can follow Chef Stephen Coe on his website and on Instagram, Facebook and Twitter.
---
Want more Perspectives? Email kgemmell@chefworks.com for a chance to be featured.