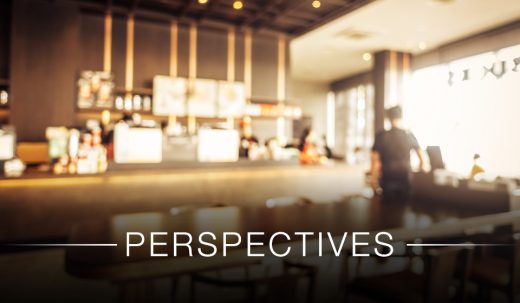 Perspectives is a short-form Q&A with culinary and hospitality professionals navigating the new landscape. Each week we'll hear from different members of various communities about their experiences in the COVID era and how they are helping their business, guests and community move forward. If you work in hospitality and would like to be featured in Perspectives, please email kgemmell@chefworks.com.
---
Under normal circumstances, things would have been different for Chef Luca Annunziata's big appearance on "Chopped." There probably would have been a watch party at Forchetta Italian Kitchen in Charlotte, N.C., where the 43-year-old is the executive chef. There would have been hugs, high fives and flowing aglianico.
But these aren't normal circumstances. Despite being a "Chopped" champ – his episode aired in June – Chef Luca has had to adjust to life in the COVID era. The Naples native chats with the Chef Works blog about his TV experience and how food is a global comfort during a difficult time.
Chef Works: Your international background is extensive. What have you learned about different people across the world and how food plays a role in their lives beyond nourishment?
Luca Annunziata: Travel was always my passion. I was fortunate to be able to witness other cultures and experience the very best of how people show love through food. Now, more than ever, a good meal amongst those who matter in life is everything. It is what brings normalcy and joy to these uncertain times.
We can gain solace in knowing that we are all truly in this together and we can pour our love and gratitude for those who complement our lives as we sit around a table. That is soul sustenance that we need more than ever to our very core.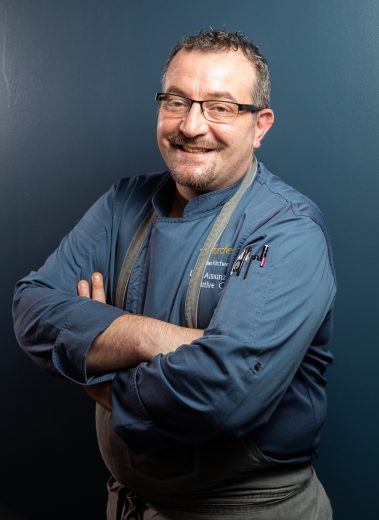 Chef Works: Congratulations on the "Chopped" win! What was the experience like? Were you nervous? Confident? Calm?
LA: Thank you so much. It was surreal. To be part of something so iconic was truly the highlight of my professional life.  It was a humbling experience and I felt like I had my mother by my side whispering her favorite techniques into my ear.
I was only nervous to see what ingredients I'd be playing with. But once revealed I was calm and excited to execute what I believed to be some of the dishes that I have always enjoyed creating — with a twist. I drew inspiration for new dishes at my restaurant menu from my "Chopped" experience.
Chef Works: How have the last six months impacted you professionally and personally?
LA: The last few months have been strange, as they have for all of us. I work for an incredible company who cares for their employees and we will get through this. Right now we are only functioning through room service and curbside pick-up, but as with everything we do it is done with the highest adherence to safety in mind.
Our customers are seeking pleasure and we want to deliver on a grand scale to let them know they matter. Personally, my family knows that we can handle whatever comes our way and we are stronger because of it. We have each other and this is a time to see how blessed we are.
Chef Works: What do you see for the next 2-3 years for the culinary/hospitality industries?
LA: We will have more adherence to quality. Those who will remain in the industry and have survived this turbulent time will be more devoted to the craft. We will see creative and out-of-the-box experiences for both meetings and food and beverage.
Everyone's comfort levels will be different and our industry will rise to the occasion to tailor each event and meal to the customer.
---
You can follow Chef Luca and Forchetta Italian Kitchen on Instagram.
---
Want more Perspectives? Email kgemmell@chefworks.com for a chance to be featured.