Perspectives is a short-form Q&A with culinary and hospitality professionals navigating the new landscape. Each week we'll hear from different members of various communities about their experiences in the COVID era and how they are helping their business, guests and community move forward. If you work in hospitality and would like to be featured in Perspectives, please email kgemmell@chefworks.com.
---
When Chef Nina Bryant was in the hospital in early 2020, she had a lot of time to think. No – it had nothing to do with COVID. Her water broke on New Year's Eve and she spent a lot of time in the hospital since her son was coming three months early.
A Navy veteran and private chef in Jacksonville – whose clients include multiple professional athletes – Bryant used her time in the hospital devising ways to expand her company, LoveLustFood. Her plan was to parlay it into a boxed-food delivery service. Little did she know that in just a couple of months, a lot of people would be staying home. Now her hospital-borne idea, She Makes Delicious, is flourishing.
Bryant took some time speak with the Chef Works blog about being a private chef in the COVID era and the need for ongoing conversations on racial equality.
Be sure to watch the video, where Chef Nina talks about why she got into fine dining – and didn't become an Italian opera singer.
Chef Works: How have things changed for you as a private chef in the last four months?
Nina Bryant: Thank God for that time that I had to sit down in the hospital. I had a lot of time to think. What's another thing I could do? I started thinking about this meal box for moms at first. If I was a mom stuck in a hospital, which I was, what would I want to eat besides a grilled cheese?
All of these things I started thinking about so when COVID hit, it was the perfect opportunity for me to see if I could do this. And if I can do this, will it sustain itself?
I beta tested She Makes Delicious for about 30 days with a deep discount and people loved it. It's working out great.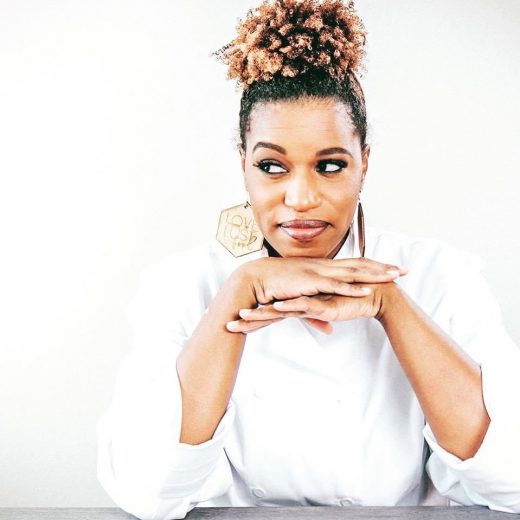 CW: Given your background in restaurants and fine dining, what do you see in the next year for the industry?
NB: I feel like restaurants need to be more enterprising. SO many have been around forever and aren't necessarily interested in new technology. I think they are going to have to find new ways to market digitally and empower some of the young and upcoming chefs to use their knowledge of technology to create some innovative ideas.
It's not about PPP loans or grants. I think restaurants are going to need to learn how to do things differently. If I had a restaurant right now, I'd be teaching moms to cook. They are the ones who are suffering the most. The restaurants that find new ways to connect with your customers are the ones that will survive.
CW: Of course, with everything else going on in the world, you have this giant spotlight and international movement shining a light on systemic racism. What have the last two, three months meant to you as a black woman and business owner?
NB: As a black woman, it's been quite interesting. I remember Malcolm X saying the most underprivileged human on the planet is a black woman. And I can totally feel that. But I think I have felt it my entire culinary career.
I appreciate that there is a light being shined more. I appreciate also that we are being more recognized. I appreciate the time that it's taking and I know we have to re-educate a lot. We have to do things differently.
However, we've been here already. I think that it's important to know that we helped to shape America and we are continuing to help shape America. It's important to not stop the movement. Keep these conversations going. I think people thought I was pro-black. I'm pro-getting it done.
… I want it to happen without having to cause a ripple across the entire world. I feel like it should be in daily conversations. We shouldn't have to form positions called director of inclusion or diversity. It should already be embedded.
CW: How do we keep those daily conversations going?
NB: At least in the chef world, I think black chefs need to be more visible. If my children want to be chefs, they don't see many people on TV who look like me. We need to be more recognized for the marquee awards. But more importantly, we need to have more black executive chefs who are put in position to be considered for those awards.
---
You can follow Chef Nina and She Makes Delicious on Instagram and Facebook.
Want more Perspectives? Email kgemmell@chefworks.com for a chance to be featured.
---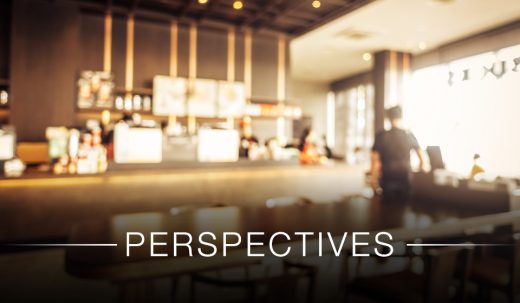 Portions of this interview have been edited, with consent of the guest, for length and clarity. The views and opinions expressed by the guest do not necessarily reflect those of Chef Works Inc.