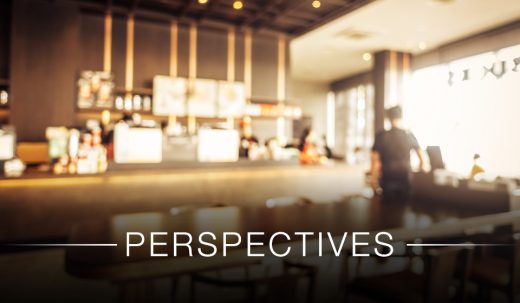 Perspectives is a short-form Q&A with culinary and hospitality professionals navigating the new landscape. Each week we'll hear from different members of various communities about their experiences in the COVID era and how they are helping their business, guests and community move forward. If you work in hospitality and would like to be featured in Perspectives, please email kgemmell@chefworks.com.
---
All levels of hospitality, from the largest restaurant groups to the family-owned eateries, have been impacted by the events of the past few months. Cameron Mitchell Restaurants, based out of Columbus, Ohio, is no exception.
With 15 concepts and 60 restaurants spanning 12 states, they have had to balance different rules for different regions and counties – all while doing their best to make guests and 4,500-plus associates feel safe and welcome.
This week, the Chef Works blog is pleased to be chatting with Chef Brian Hinshaw, senior vice president of food and beverage, executive corporate chef and operating partner for Cameron Mitchell Restaurants.
Chef Works: How have you been able to keep track of all the changes and regulations spread across the different states?
Brian Hinshaw: We have a really strong infrastructure in place with different vice presidents overseeing different legs. From the beginning, we put a COVID task force together comprised of executives, associates, human resources and legal and we started to put the protocols together.
Keep in mind that early on, there wasn't much information to work with. Everyone was going with the CDC recommendations and those were changing. We were operating without a lot of guidance – from a safety and a take-out standpoint. I think like a lot of restaurants, we were learning on the fly under some tough circumstances.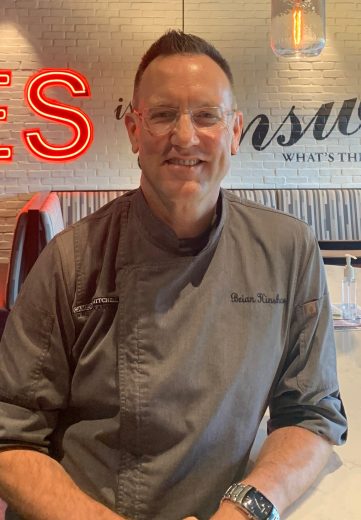 CW: How did you balance it all?
BH: I think we just decided as a group we were going to go above and beyond what was required for all locations. We partnered with the Cleveland Clinic, a leading hospital, and they looked over all of our sanitation preparations. We made the declaration that all guests must wear masks.
I feel like we've done a great job. We understand our guests and associates are concerned and we've tried to take every measure to address their concerns.
CW: So with that in mind, how do you create a welcoming environment for associates and guests?
BH: People are going to want to "see" that you are doing everything right. But you also have to go above and beyond that. When we opened back up that first week, our team goal was zero citations. The health department was out in full force and they were floored by the number of steps and precautions we were taking. It's not just the optics. These steps matter to our associates and our guests. That was a great comfort to them.
CW: There is lots of doom-and-gloom surrounding restaurants. But others are doing their best to make things work. What were some of your early wins?
BH: I like that, as a group, we didn't panic. We did what we could to support our associates in those early weeks. We started our Associate Relief Fund, where 100 percent of gift card proceeds were donated to staff.
We learned very quickly how to become a takeout restaurant. We quickly put all of the protocols in place for social distancing and sanitation. You're never prepared for something like this, but I thought we all did a really good job getting organized.
I think the biggest win, however, has been the response from the community. People want to eat out. And I think we've seen tremendous generosity from them. They are tipping significantly more because they understand how our industry has been impacted. That's been really nice to see.
---
Want more Perspectives?