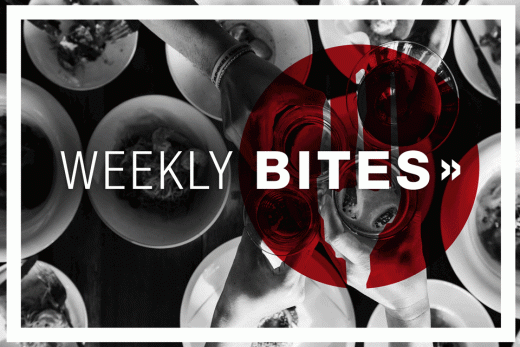 Welcome to Week 29 of 2020. Chef Works® Weekly Bites is where we take a dive into the notable and fun food stories of the week.
---
APPETIZER
What does the role of the sommelier look like in the COVID era? Most are highly trained and can make recommendations and pairings few would think of. But during times of economic turmoil, they are usually the first to be released and the last to be brought back.
However, some are pointing to the versatility of the beverage experts as essential if restaurants hope to rebound. Nation's Restaurant News takes a deeper look:
… [F]or many smart operators, keeping skilled beverage managers employed during the pandemic has been key to their businesses staying afloat. Their ability to adapt, be creative and work hard has been tested like never before, and now that many restaurants are reopening in some capacity, operators have begun bringing key beverage employees back. Who comes back, however, and what roles and capacities they'll now be working in, has never been more varied and uncertain, but at the same time, invaluable.
You can see the full story from NRN here.
---
MAIN COURSE
In conjunction with Quibi, World Central Kitchen is celebrating more than 20 million meals served. And to help raise money, celebrities have been reenacting "Home Movie" scenes from The Princess Bride. Frankly, it's the content we need right now. Catch some of it on the Quibi Youtube Channel.
In one of the more interesting and sad side effects of the economic shutdown is how New York's "creativity" scene is suffering. Serving, bartending and other hospitality jobs have long been the main source of employment for creatives, while they work on their art on the side. What's happening with those jobs in short supply? The Associated Press takes a look.
If face coverings aren't the norm in your state – they probably will be soon. Delish whipped up a list of national grocery chains that will require you to wear a mask starting next week. If you're looking for some, consider the Chef Works SKILD SERIES™ of face coverings (there are five unique styles to choose from).
---
DESSERT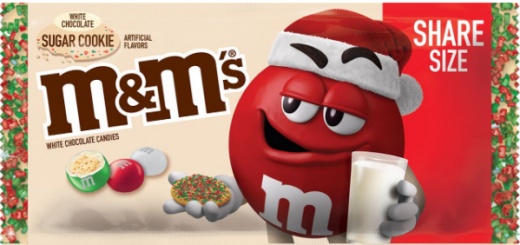 Who couldn't use a little dose of Christmas right now? While it might be too early to start shopping, the M&M folks made a pre-Christmas announcement that has us looking forward to the holidays.
The candy brand announced White Chocolate Sugar Cookie M&Ms will be in stores in November. But a social media campaign scheduled for July 25 (Saturday) might land you some sooner. Pop Sugar has the details here.
---
FOUND THE FORK
Did you know that Chef Works is in more than 90 countries? From the Canadian Rockies to the Australian Outback – and a whole lot of countries in between – you can "find the fork" all over the world.
Make sure to follow Chef Works on all of our social channels. And if you tag us with #ChefWorks and #FindTheFork, we might even put your pic on our socials!
---
WEAR OF THE WEEK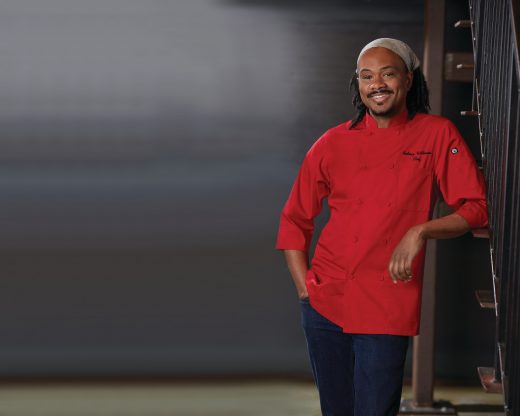 It's never been more important to be versatile on the job. Fortunately, we've got the gear to match your versatility.
The Morocco Chef Coat is a best-seller because it puts your versatility on display for the world to see. The ¾ sleeves are the perfect compromise between long and short sleeves. It's double-breasted, but the cloth-covered buttons give it an updated feel.
You get the left chest pocket and the thermometer pocket. But what makes this coat stand out are the seven color options. Find the right one to fit your brand, or mix and match!
---
Read more about the Chef Works SKILD SERIES™ of face coverings!