While every chef is unique, there are still some unifying threads that connect them all. The origin stories may be different. But the callings and the gut instincts that drive them to the kitchen typically share a common denominator.
"I think all of us chefs are adrenaline junkies."
"We play with fire."
"We want to please 300 people at the same time."
There's a good chance that at least one of those is true for all chefs. In the case of Adrianne Calvo, who is quoted above, all three certainly apply.
Chef Adrianne joined us this week for a video "Perspectives" to talk about some of the things that are most important to her. Chief among them is her work with St. Jude's Children's Research Hospital. For all of the competitions she's won (and there have been a lot) being the Chef Ambassador for the hospital is her proudest achievement.
As a restaurateur, owning and operating multiple restaurants in Miami, she also talks about some of the important issues in the industry that women face – and why COVID shouldn't have pushed those issues aside.
Oh yeah, she's pro-pineapple on pizza, just in case anyone is looking to pick a culinary fight.
Check out this week's video "Perspectives" and make sure you subscribe to our YouTube channel, along with all of our other social network channels.
In the interview, Chef Adrianne talks a lot about St. Jude's, along with her Make it Count Foundation which has product collaborations with St. Jude's. For more information about that, follow this link.
You can also check out chef's personal website along with her Instagram and Twitter accounts.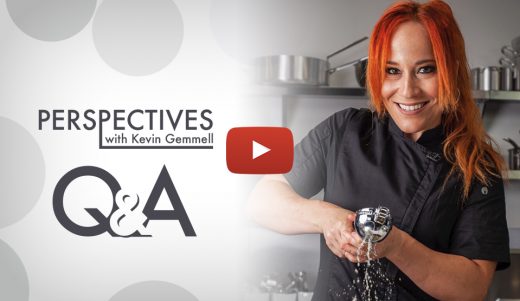 ---
Want more Perspectives? Email kgemmell@chefworks.com for a chance to be featured.