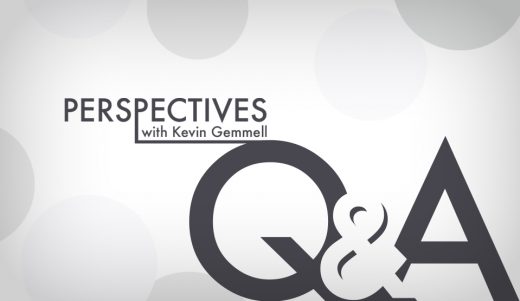 Perspectives is a short-form Q&A with culinary and hospitality professionals navigating the new landscape. Each week we'll hear from different members of various communities about their experiences in the COVID era and how they are helping their business, guests and community move forward. If you work in hospitality and would like to be featured in Perspectives, please email kgemmell@chefworks.com
---
A lot can happen over a cup of coffee. First dates become romances. Candidates become employees. Innovation can flourish.
Avyon Mathis knows this. As the lead barista at Sugar and Scribe, she works under Chef Maeve Rochford – a Food Network regular and friend of the Chef Works blog. If food is comfort, then coffee is its caffeinated-companion.
Mathis – an aspiring high school teacher and volleyball coach — talks with the Chef Works blog about how coffee can be just as much of a comfort as food during tough times.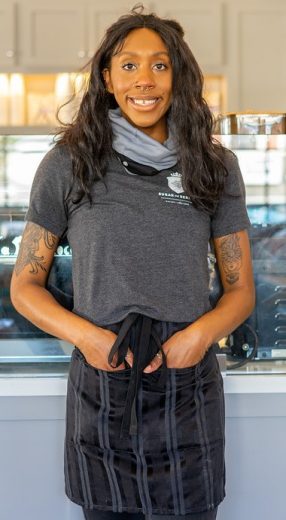 Chef Works: How has your job changed over the last few months?
Avyon Mathis: Aside from the rules of COVID, not much has changed in terms of the actual job. We were always very careful with cleaning and preparation anyway. But like a lot of restaurants, we had to reduce our staff so now it's your normal job times 1,000. It went to six of us trying to hold down a lot of different jobs, wearing different hats and constantly being on the move.
We also went from being packed all the time before COVID, to hoping for a handful of guests, to wondering if we'd even be open the next day.
Chef Works: But you did stay open. How important was it for your customers to see you open?
AM: You really get to know these people personally. Tough times impact people differently, and even though we're an area where people seem well off, there are still businesses that have closed and people who have lost their jobs. By us staying open, I think our regulars were able to have a little 'regular' in their lives.
Chef Works: I think 20, 30 years ago, you'd order a cup of coffee and a server would pour it and that would be that. What does it mean to be a barista in 2020 and how has the job evolved?
AM: I know for us at Sugar and Scribe, it's a lot like being a bartender. You need to know and understand the full food menu, you need to know what items are available that day in the bakery and you obviously need to know the ingredients of all of the drinks. People will ask you what coffee pairs best with their pastry or brunch.
We do mimosa flights, seasonal coffees and all kinds of treats. And, of course, there's the presentation. Right now we're using stencils in the shape of pumpkins or it will read 'Good morning' in cinnamon. There's a lot that goes into coffee.
Chef Works: Whenever we talk to chefs for Perspectives, we always ask them how they've seen food be a comfort. I feel like you can ask the same question about coffee. How have you seen coffee be a comfort to people?
AM: First, it's hard not to smile when you're handed a drink that's glittery and sparkly and smells amazing. But even just a plain cup of coffee is normal. You get to know the regulars and, even before they walk in the door, you're already starting their drink for them.
I think for those of us who work here also, being able to be creative with what you do is a comfort. Some people are really into their latte art and that's their expression. Some people are mellow and go-with-the-flow. Chef hires a lot of different personalities and I think we all shine through in our own way. That's a comfort to our customers and everyone we work with.
Follow Sugar and Scribe here on Instagram and Facebook.
---
Chef Maeve Rochford, a regular on the Food Network, was featured as the November 2019 Chef of Chef Works as well as on our original YouTube programs "SoundBites" and "Art of the Ingredient."
---
Want more Perspectives? Email kgemmell@chefworks.com for a chance to be featured.