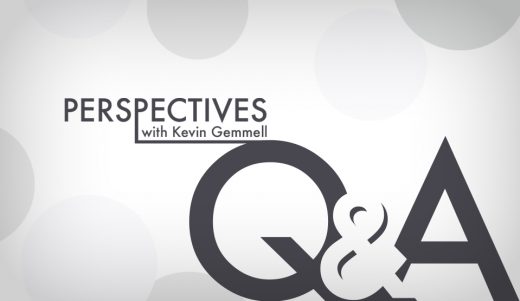 Like many teenagers, Chef Drew Ward had a gig working in fast food when he was younger. Even then, he loved the kitchen. After spending four years in the Army, leaving with an honorable discharge and the rank of sergeant, he kept feeling that draw to the kitchen.
"A buddy of mine said 'You're the only guy I know who cooks just to cook,'" Ward recalls. That took him to culinary school, which led to fine dining opportunities in New York and corporate chef jobs before he settled in with Artisanal Brewing Ventures as their executive chef.
Now the Charlotte-based Ward oversees nine tasting rooms that include four brands of beer or alcoholic cider. He joined us for this week's print Perspective to chat about beer, food and juggling nine kitchens in five states.
---
Chef Works: Give us an overview of what you're doing with Artisanal Brewing Ventures.
Drew Ward: I basically get to cook with a ton of beer and liquor, which is pretty awesome. I create the menus and recipe development for all nine tap rooms. I also make sure we're using the chefs in each market to make sure they can add some regional flair to each tap room.
I have two locations in North Carolina, one in Virginia, four in Pennsylvania, one in Ohio and one in New York. We also have a distillery in New York.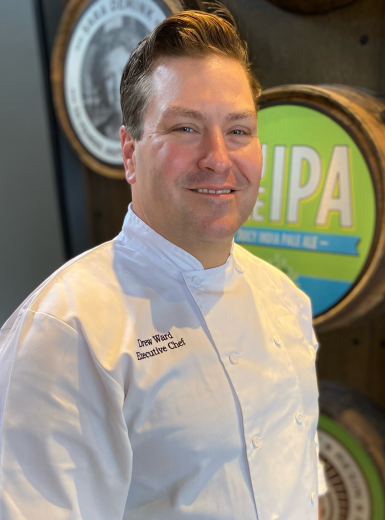 Chef Works: Every state, every city and every community seems to have their own safety standards when it comes to dining. How difficult is it to keep up with all of that?
DW: It's definitely a challenge. I developed leadership skills from my time in the Army, and I'm very good at keeping things organized. But there's no doubt the last year has been tough. Some states closed, and then opened and then closed again with two days' notice. It's been a balancing act.
Menus have to be a lot more streamlined and efficient. We've gone a lot smaller and really try to cross-utilize ingredients rather than trying to squeeze as many ingredients as we can into a dish.
At the same time, there are customers who want takeout and we also have customers that want to come in and order the food they have always had. I get that need for familiarity. People want to feel normal.
Chef Works: When you work with beer and liquor, does that give you a deeper understanding of food because you're experimenting with flavor profiles?
DW: My background is in fine dining. All five years that I was in New York it was in fine dining. I've always known what's worked really well with wine.
There was definitely a learning curve when I started working with beer, but that appreciation grew quickly. Once you start sipping beer and food you start putting it all together, you start getting really excited and discover tastes you didn't know were possible.
Chef Works: I would imagine that's the most rewarding part of the job.
DW: I love the creativity of it. I'm creating menus constantly and that's pretty awesome. I love the chance to be in nine different kitchens where I can help other chefs develop. When you find those people you click with and everything works together and you get to teach and pass on your knowledge, that's pretty special.
The hope is that they go on to do great things on their own.
Chef Works: Because you are in Charlotte, I assume I know the answer, but I have to ask anyway: North Carolina or South Carolina barbecue?
DW: It's got to be North Carolina. I love the vinegar sauce. I like spicy vinegar and old-school chopped pork.
---
If you'd like to be featured, email kgemmell@chefworks.com
Want more Perspectives:
Videos
Chef Amber Lancaster of Hell's Kitchen Season 19.
St. Jude Chef Ambassador Adrianne Calvo
Australian Chef (by way of Oregon and California) Tawnya Bahr
Competitive eating champion Joey Chestnut
Chef Stephen Coe, winner of Chopped: Beat Bobby Flay Tournament
Print
Chef Lamar Moore on his decision to leave a high-profile Las Vegas job
Air Force veteran, Chef Donald Royer (11/20)
Talking cell-based meat with David Kay of Memphis Meats 11/6
Competitive eating champion Joey Chestnut (10/23 including video)
Chef Nick Hunter, Compass Group USA, Morrison Living
Sommelier Brian Matta of Le Cadeau Vineyard