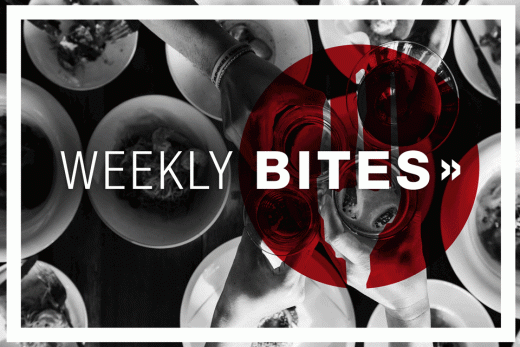 Welcome to Week 44 of 2020. Chef Works® Weekly Bites is where we take a dive into the notable and fun food stories of the week.
---
APPETIZER
Chef Marcus Samuelsson is putting African foods and African stories front and center with his new book: "The Rise: Black Cooks and the Soul of American Food." In an interview with the Associated Press, Samuelsson says African American dishes are far more prevalent than the typical eater might realize.
The book — with essays by Osayi Endolyn and recipe development by Yewande Komolafe — is a rich mix of stories and food, from citrus scallops with hibiscus tea to oxtail pepperpot with dumplings. As Samuelsson writes in the introduction: "This isn't an encyclopedia. It's a feast. And everyone's invited."
You can read the full story from the AP here.
---
MAIN COURSE
Starting your Christmas shopping already? Know someone who loves their lasagna on the go? Stouffer's has launched a fanny pack just for lasagna (though we're presuming additional pastas could be added) so you're never without your favorite dish. Here's more from Delish.
The McRib – a concoction that long ago reached cult status, is returning next month, McDonald's announced. It's the first time in nearly a decade that the sandwich will be released nationally, per CNN.
The Vegas Test Kitchen: Is it a risky gamble, or the dawn of a new type of restaurant? Food & Wine takes a look.
---
DESSERT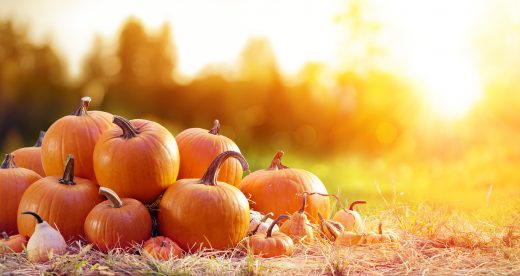 There are lots of recipes, tips and tricks out there for what to do with all of that Halloween candy. By the unwritten rules of society, you have until Thanksgiving to eat it and it's still "Halloween" candy. After that, you're just eating candy.
But what about those pumpkins? Any thoughts on what you can do with them? Lattes? Loafs? Bird feeders? Real Homes has some nifty ideas to make sure your pumpkin doesn't go to waste.
---
FOUND THE FORK
We love sharing our friend's pics on all of our social media channels. Be sure to follow us for sale info, product details and original stories about your industry! Here are all of our channels!
---
WEAR OF THE WEEK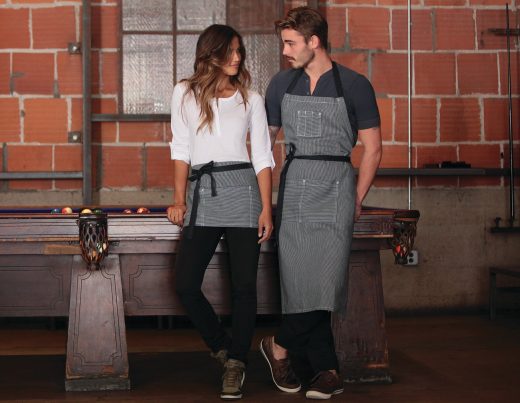 The chef on the left likes striped aprons. The chef on the right looks a little too doughy (sorry, dad joke).
If stripes are your thing, make sure you check out our Portland family of aprons. Available in a Chef's Bib, Bib, Bistro, Half Bistro and Waist, the Portland's subtle yet sophisticated stripes pair perfectly with any front- or back-of-house gear.
These best-sellers are packed with pockets and stylish details – like the contrast tape ties and criss-cross bar tacks.
Plus, rumor has it Mark Wahlberg likes to wear just his Portland. (Can't confirm).
---
Miss last week's Weekly Bites? Get caught up here.