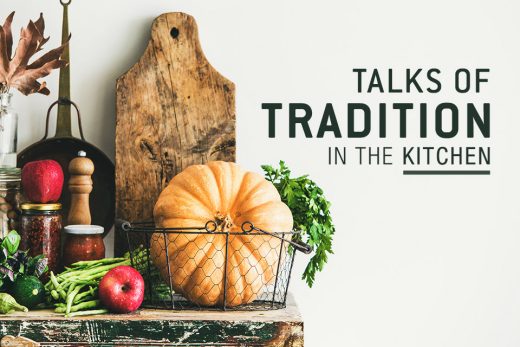 Happy Thanksgiving from the team at Chef Works!
For many who make their living in the kitchen, Thanksgiving is chalk-full of traditions that have stood the test of time from childhood into their professional careers.
Rather than having chefs share what they're thankful for, this year we opted to ask them about some time-tested Thanksgiving traditions that they've carried from their youth into their kitchen as adults.
Here's what some had to say:
---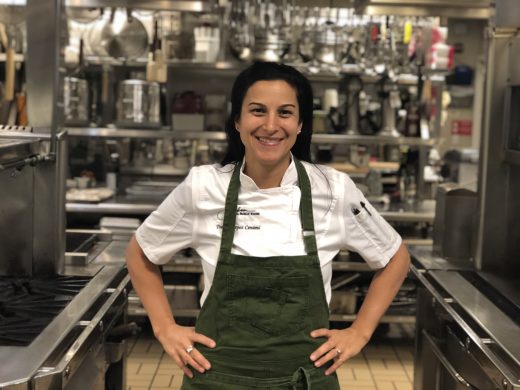 The tradition that we had as a kid that I carry into my holidays now is my Nana's chilled lemon broccoli. She made it every holiday and I looked forward to it so much. I have updated it into a more "cheffy" version using broccoli rabe and preserved lemon, but the roots of the dish are still the same. It's always good to have a green vegetable amongst a table of carbs — potatoes, yams, stuffing! — especially one that is easy to prepare ahead of time and super flavorful.
— Tracey Shepos, executive chef and "Beat Bobby Flay" participant and three-time GGG winner
---
Growing up in a large Jamaican family, I was never a stranger to the cornucopia of delicious Caribbean flavors in Jamaican cuisine. Jamaican oxtails were always a staple of any family get-together. Even though the country of Jamaica doesn't observe Thanksgiving, Jamaicans always love a celebration!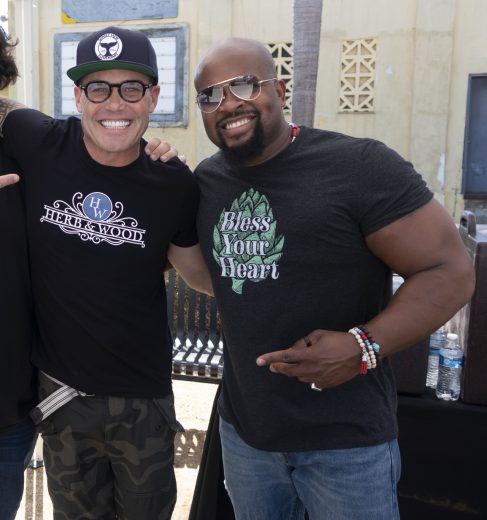 Jamaicans who live in America will make an exception. As long as there's good food, good drinks, good people and good vibes, we're all about it! Oxtails, mac n' cheese and candied yams were my weakness at these Thanksgiving festivities.
I've adapted and tweaked my personal twist on these recipes over the years in my culinary career. I have "frenchified" my Jamaican oxtails with the inclusion of deglazing with port and braising in beef stock.
With my mac n' cheese, I utilize a variety of different cheeses, including mozzarella, Gouda, Parmesan and other cheeses outside of the standard and tasty sharp cheddar mom always opted for. I also top it with a panko herb crust to give it a nice crunch and contrast in texture.
I've utilized bourbon to give my candied yams a smoky, boozy, sweet flavor note, and introduced orange juice to the glaze as well to give a nice citrus flavor to the profile.
That's what I love so much about family traditions, the holidays and cooking! There are great, time-tested recipes. But there's always room to add your own personal twist at times and still keep the integrity of the dish intact.
— David Rose, executive chef and TV personality
---
The food is great but the conversation and the stories told are what the whole experience is about. That is what we carry on as often as possible — any day and every day.
— Brian Malarkey, executive chef and TV personality
---
When I was a little kid and growing up, always after our main savory dinner when my family and I were digesting our food and waiting to move onto dessert, I always made everyone participate as we went around the table and talked about what each of us were truly thankful for.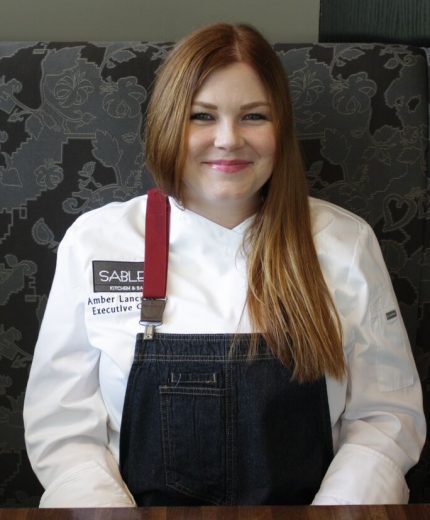 I have taken this into my kitchen practices. As we are usually always working on Thanksgiving, when it is time for "comida" — aka family meal, I have my team talk about this.
In regards to food I really do use my grandmother's gravy recipe at my restaurant and for a variety of meals, as well as the majority of flavor really does come from utilizing the whole bird and the offal. The big one is really family meal though and I think this is special because of the importance of remembering and reminding even yourself sometimes of all the things there are to be grateful for in this crazy world.
— Amber Lancaster, executive chef and "Guy's Grocery Games" champ