The workhorse of our new collection, the heavyweight Galveston aprons were designed to last. And last and then last some more. Crafted using a vintage canvas that's been treated with a waxed, antique-looking finish, the Galveston is one of our favorite new items for fall. For those looking for a primetime upgrade – look no further, you've found your do-it-all apron, and it's calling your name.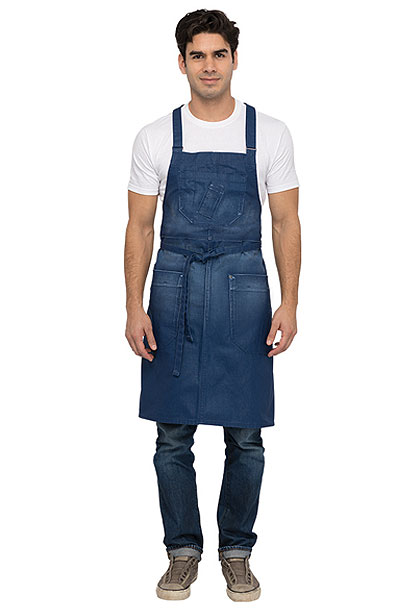 It doesn't get too much tougher than this. Crafted using vintage canvas, the Galveston is built to perform, a timeless piece that just gets better with age. Perfect for those accustomed to extremes, the barkeeps, butchers, and brewers have found their companion in the Galveston Crossback Bib Apron. Armed with a chest pocket with thermometer divide, riveted, dual hip pockets with saddle stitching and reinforced stress points, this apron was constructed with one thing in mind: durability. Offered in three colors, the Galveston comes with adjustable cross back straps that snap in back, alleviating stress from the neck to keep you focused on the task at hand.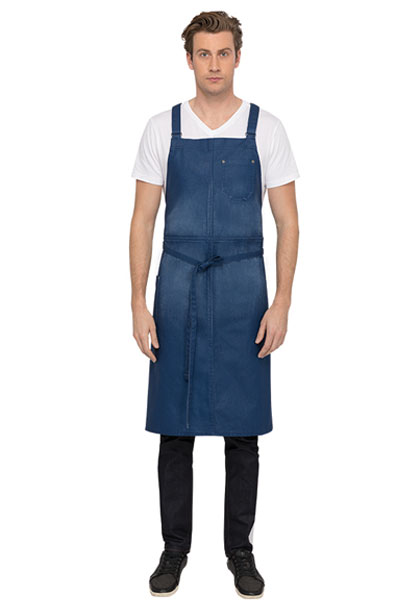 Cut longer and wider than our traditional bib aprons, our Galveston Chef's Crossback Bib Apron is made from a vintage canvas, offered in three distinct sanded finishes. Designed with a chef in mind, the Galveston features adjustable cross-back straps that connect in back, alleviates stress from the neck and thwarts apron bunching. A right-hand cell phone pocket features saddle stitch embroidery, and a right hip pocket keeps your essentials close at hand.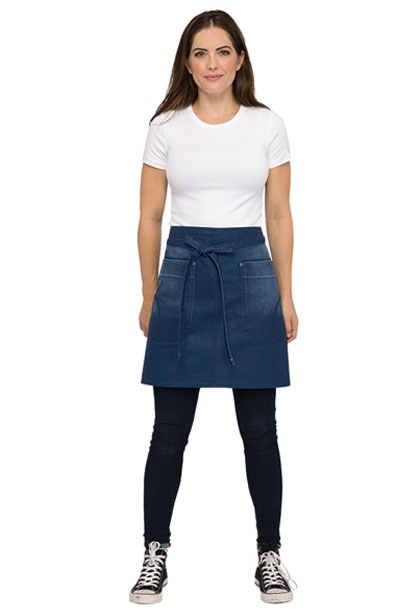 Like a utility belt, only better, our Galveston Half Bistro stands up to the most rigorous of conditions, giving you the protection and durability you require for a tough day on the line. A vintage canvas that's been treated using an enzyme wash for unique distress-effect offered in three neutral shades, the Galveston comes fully loaded: dual pockets finished with a saddle stitching detail and riveted for additional durability, this reinforced apron keeps you well protected and prepared for your next task.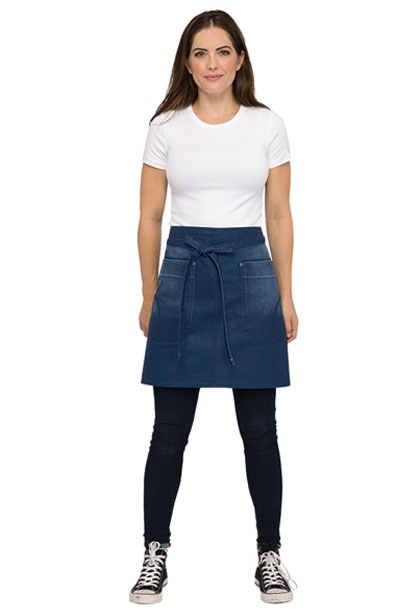 Those who lead a rough and tumble lifestyle need an apron that will go to their flow – not the other way around. Enter (Fanfare softly playing in the background) the Galveston Bistro Apron. A vintage canvas that's been treated using an enzyme wash for unique distress-effect, the Galveston is built to last with riveted hip pockets that boast saddle-stitch embroidery, towel loop, and double-needle stitching. With three unique colors to choose from, this apron has what it takes to tackle your day.