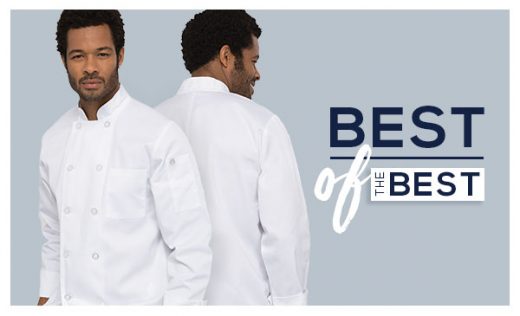 Chef Works® offers hundreds of products and thousands of color and style combinations. But there are always going to be certain pieces that appeal to a more universal audience.
Those are our 2019 bestsellers.
Take, for example, the Montreal Chef Coat. It's loaded with executive details, without an executive price point. Available in black or white, the Montreal Chef Coat has short sleeves, cloth-covered buttons and multiple utility pockets. But one of its biggest selling points is the award-winning Cool Vent™ fabric on the back yoke. This high-end detail isn't often available on coats below the executive level.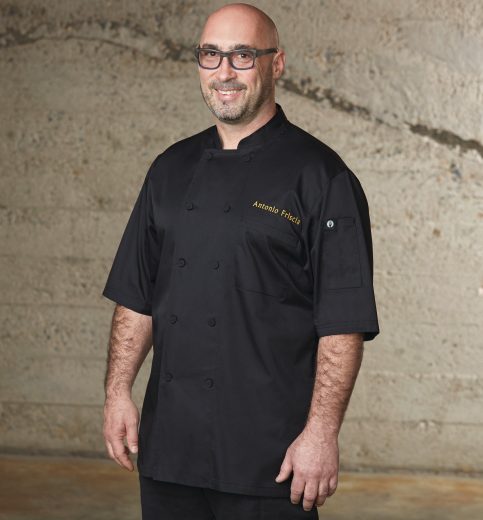 "It's easy to see why the Montreal Chef Coat ticks so many boxes across every corner of the industry," said Amanda Stuckey, vice president of marketing for Chef Works. "It's such a versatile coat that complements everyone from the executive chef to the culinary student."
Also topping the list are two chef coats from the Chef Works® Urban Collection™. The Hartford Chef Coat and the Springfield Chef Coat are both cut from a similar cloth – the biggest difference between the two is that the Springfield has short sleeves. Both are constructed with lite-twill fabric and have a single-breasted zip front. Each is also available in an exclusive cut for women (Women's Hartford Chef Coat, Women's Springfield Chef Coat).
"We talked to a lot of chefs in the year leading up to our Urban launch and we kept hearing that some chefs like zippers as an alternative," said Jeanine Patz the senior product manager who has been with Chef Works® for more than 15 years and helped spearhead the Urban Collection™ initiative. "They liked the convenience you don't get with classic buttons. So we started with the idea of closure and fabric and we started to build out from there."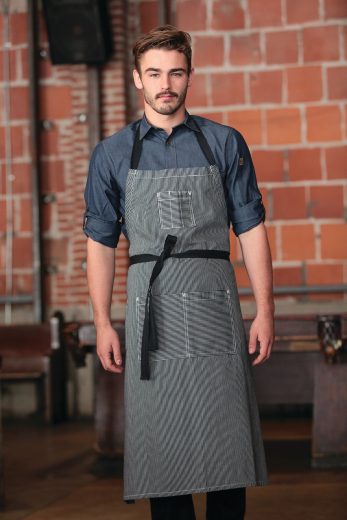 Among our top-selling aprons, also from the Urban Collection™, is the Portland Apron, which comes in two colors with fun and sophisticated stripes. With five styles to choose from – chef's bib, bib, half bistro, bistro and waist – the Portland family provides some of our most versatile offerings. The crisscross bar tacks add stability and a visual texture that's fashion-forward, while the double-needle stitching guarantees its durability.
To create a top-to-bottom look, chefs have turned to our Basic Chef Pants for style, comfort and safety. With the Basic Chef Pants, basic doesn't have to be boring or blasé. They have a button closure and zipper fly with belt loops, multiple storage options and are available in black or small check.
Of course, this isn't to say that any of our products are superior to others. All Chef Works® apparel goes through rigorous assurance testing in the industry to ensure its reliability and durability.
Be sure to check out the entire Chef Works® collection and see if it's a bestseller – or something off the beaten path – that's right for you!
ABOUT CHEF WORKS
Chef Works is the global leader in culinary and hospitality apparel with unrivaled distribution in more than 90 countries.  With an emphasis on fashion and function, Chef Works dresses the back of the house and waitstaff for a diverse range of customers including: International hotel chains, award-winning restaurants and bars, culinary schools, food service companies, laundries, assisted living facilities and upscale cinemas. The family-owned-and-operated business has helped pave the way for the current culinary uniform movement by working directly with celebrity chefs, industry leaders and hospitality influencers to develop innovative, fashion-forward garments.