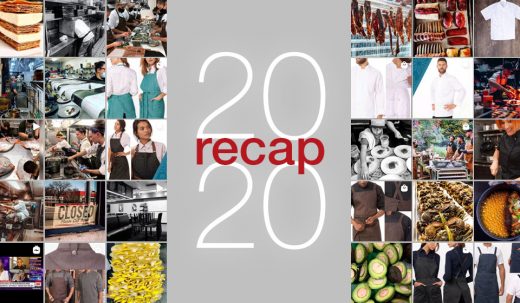 There is no shortage of words to describe 2020. Some of them can be squeezed into clever memes. Others can be condensed into 240 characters. There are even a few of the four-letter variety.
But for Chef Works, if there is one word that truly captures 2020, it is united.
Once shutdowns began in March, and as the COVID-19 virus spread from outbreak to global pandemic, Chef Works was forced to pivot like the culinary and hospitality businesses. Harnessing the power of our global supply chain, we used our longstanding relationships to source materials and get PPE directly to front-line medical workers.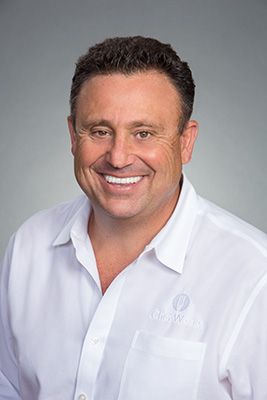 As safety regulations began to start taking shape surrounding food service, we donated neckerchiefs and hosted our 20K Apron Giveaway to help support restaurants, food banks, charities, school districts and assisted living facilities.
"I'm so proud of the entire Chef Works team for how we came together for the communities and industries we serve," said Chef Works CEO Neil Gross. "At a time when our friends and partners needed us most, we were able to do more than just talk. We were able to get them the materials they needed. It wasn't even a question. It was a responsibility."
Additionally, Chef Works consulted with culinary and hospitality professionals around the globe to create the SKILD SERIES™ of face coverings.
"We knew this wasn't going to be a two- or three-month event," said Amanda Stuckey, vice president of marketing for Chef Works. "We could see that face coverings were going to become requirements for the foreseeable future, so we wanted to create a series that was built for a wide range of industries.
"Chef Works is a lifestyle brand that understands the needs of our friends and customers. We're proud to have helped support them through apparel giveaway initiatives and by designing face coverings that will give the workforce confidence and comfort as we start a new year."
---

---
MOVING FORWARD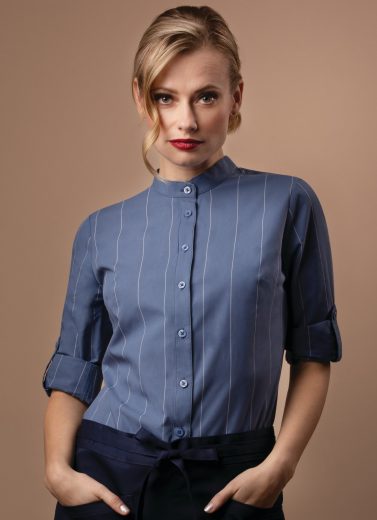 It seems like a lifetime ago, but two of the biggest events in Chef Works history actually happened just before COVID overtook the nation. In February, Chef Works acquired the European brand Bragard*, which was quickly followed by the launch of our upscale Contemporary Collection and additions to our widely popular Urban Collection™.
"Through technology and innovation, Chef Works is expanding, evolving and growing its global footprint," said COO Dave Roth. "We've stood by our U.S. and international partners through this difficult year and envision a bright 2021 and beyond."
So much so that Chef Works is expanding its distribution center in San Diego. We're taking our unrivaled customer service to the next level and this expansion will allow faster order fulfillment – regardless of whether you're ordering one item or 100.
"In ever valley lies a foundation on which to rebuild," Gross said. "When our friends need us we'll be ready."
---
BEST OF …
It wasn't all doom and gloom. In fact, Chef Works spent much of the year trying to produce more than just apparel. We provided resources for the industries we serve and created videos and stories that we shared via our blog and social media channels.
"There was a lot of disinformation early on," Stuckey said. "We wanted to make sure we were sharing proper, vetted information to our community. The pandemic hit everyone hard. Having to navigate hundreds of articles and links only compounded that anxiety and stress.
"People needed direct, reliable information. We not only shared factual and relevant content, we also wanted to be a source of encouragement by sharing inspiring stories. Somedays hope was all people had. And depending on the day it wasn't always easy to come by."
INSTAGRAM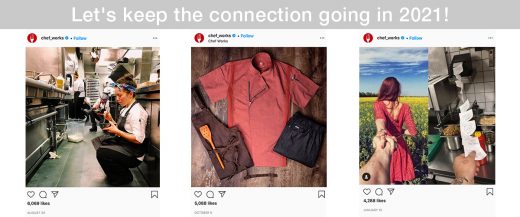 The job was already tough before 2020. But during a difficult year we saw unity, resiliency and hope at a time when the industry needed it the most. Here are three of our top Instagram posts from 2020, and make sure you're following us on all of our social media channels in 2021!
Use #FindTheFork for a chance to be tagged!
---
VIDEO
One of the most important videos we put out in 2020 was from Chef Works CEO Neil Gross. This heart-felt message to our friends, partners and customers came at a time when we all needed reassurance.
We were thrilled to launch "Perspectives," a weekly Q&A with culinary and hospitality professionals. Our YouTube and IGTV channels are always featuring original content featuring culinary and hospitality professionals.
---
BLOG
Here are three stories we loved sharing in 2020:
---
*Note: The acquisition of Bragard includes the distribution and brand rights to the European brand only and does not apply to Bragard USA.