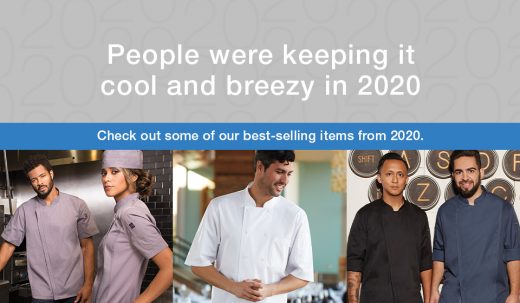 The numbers have been crunched and it turns out that you all are really, really cool. And we mean that in the literal and the figurative sense.
The top three most popular items of 2020 all included our award-winning Cool Vent™ fabric – which is moisture wicking and designed to optimize air flow. You not only looked cool in 2020, you stayed cool.
Here are five of your favorites from the past year.
---
MONTREAL COOL VENT™ CHEF COAT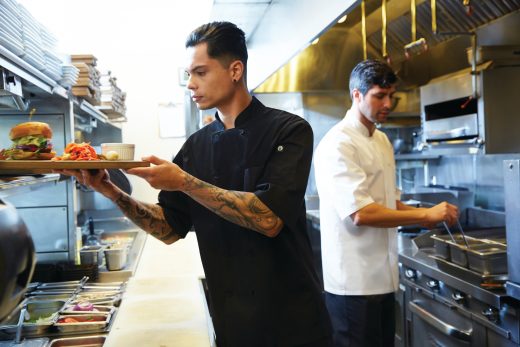 No surprises here. The Montreal has been a best-seller for years. Chefs love the short sleeves and the Cool Vent™ details, while still embracing the traditional, double-breasted look. Made from a poly/cotton 'lite twill' blend, Montreal features a left sleeve thermometer pocket, a left chest patch pocket and cloth-covered buttons. It's cooler than your cucumber salad.
---
SPRINGFIELD CHEF COAT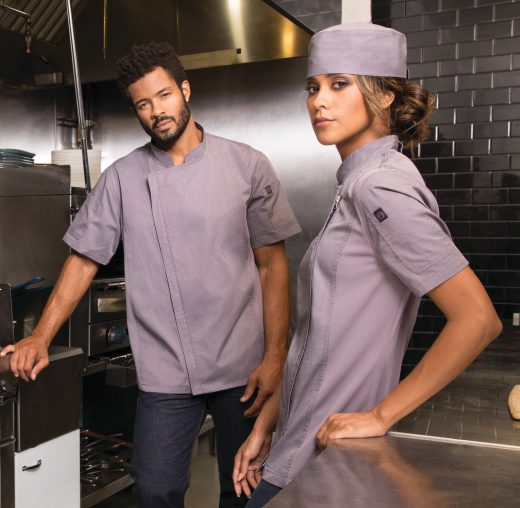 I guess short sleeves are in! No. 2 on the list is the Springfield Chef Coat, a versatile, zip-front chef jacket that has short sleeves and Cool Vent™ side panels. It's not just the functional pockets, fashion-forward appearance and durable construction that makes Springfield so popular. The men's style is available in seven colors, making it one of our most versatile offerings.
The Women's Springfield, with a more figure-defining silhouette and feminine cut, was the top-selling women's jacket of the year.
Believe it or not, there's a story behind the Springfield. (Get one first, then come back and read the story).
---
HARTFORD CHEF COAT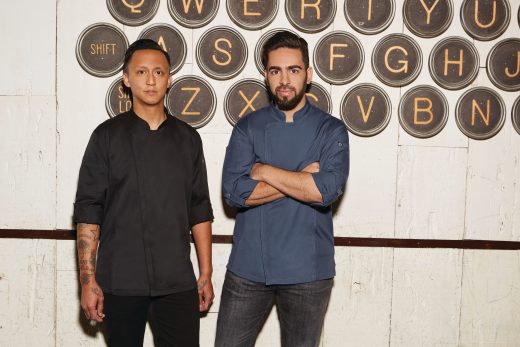 We're staying with our Urban Collection for No. 3. The Hartford Chef Coat is a long-sleeve version of the Springfield. It's got the same Cool Vent™ features and is also single-breasted with a zip front. But it's the little details – like the back-collar apron holder, roll-up sleeves with a tab and wide range of sizes, that make Hartford so popular. Like Springfield, it's also available in a women's cut. Be sure to check out the entire Urban Collection for apparel that isn't afraid to break a few rules.
---
ESSENTIAL BAGGY CHEF PANTS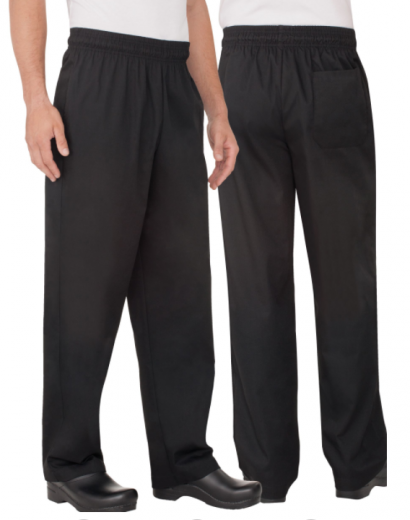 We've got the top covered, it's time to switch to the bottoms. Your favorite pants this year were the Essential Baggy Chef Pants. They feature an elastic waistband with drawstring, two front pockets, one back pocket and tapered legs. They are durable, comfortable and also available in a women's cut. And you can't beat the price point!
---
MEMPHIS BIB APRON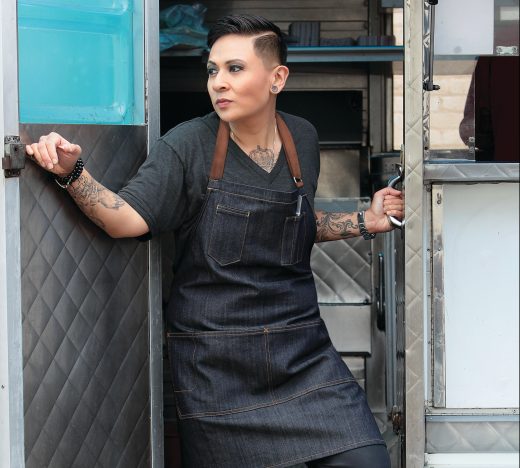 Let's talk aprons! The Memphis family of aprons – which offers five different styles – continues to be a best-seller year after year because the denim look is always going to be on-trend. Whether you're a pit master, or the master of your backyard grill, the Memphis Chef's Bib, Memphis Bib or Memphis Short Bib aprons are exactly what you need. Don't forget about the bistro or waist styles – which are favorites among servers, bartenders and sommeliers.
---
*INSIDER TIP: Did you know you can save 10 percent off some of these best-sellers when you buy them through our special bundle collection? Check them out here!
Be sure to check out our year in review!