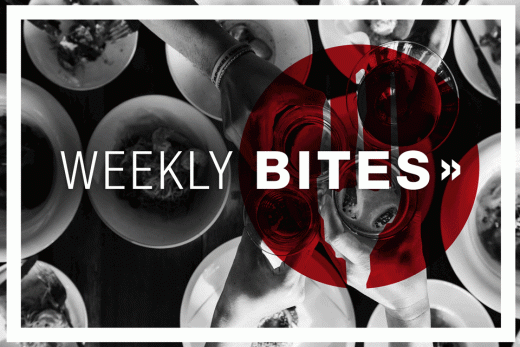 Welcome to Week 37 of 2019. Chef Works® Weekly Bites is where we take a dive into the notable and fun food stories of the week.
First up is guess the quote: "I only drink champagne on two occasions. When I am in love and when I am not." (Do you know who said it? Answer at the bottom).
---
APPETIZER
Let's start things off this week with a drink. How about a beer? Maybe a Scottish IPA? That sounds good. But you don't want to spend more than $10 on a beer, let alone $67,000! Such was the case for an Australian journalist traveling in England.
Australian journalist Peter Lalor is something of a beer aficionado. He's written about brews for almost 25 years, but he balks at paying more than $10 for a pint.

"I like nice beer and nice wine, but I don't pay silly prices," he told CNN in an email.

That might've been true until he went for a beer at a hotel bar in Manchester, England. He expected to pay $6.76. He was charged more than 10,000 times more than that.
You can read the full story from CNN here.
---
MAIN COURSE
– It was a banner year for Beyond Meat. And where there is success, there are those who will try to get a cut of the market. Business Insider takes a look at six companies that have launched their own fake meat products.
– Speaking of wanting a cut, the agricultural community is whetting its appetite at the success of the "fake meat" market. Per Reuters, several agricultural companies are making investments in the fake-meat brands.
– Let's face it — we're a society of snackers. But what does that mean for the overall health of our country? The Associated Press takes a look.
– Inspirational stories often spring from tragedy. NBC has the report of a cruise ship that broke course to help provide food and aid to victims of Hurricane Dorian. And it wasn't just the crew that helped – the passengers were also eager to lend a hand.
---
DESSERT
The idea of presenting a dessert table-side isn't anything new. Bananas Foster enthusiasts have been doing it for almost 70 years. But destroying the dessert table-side? Before you can eat it? That's a new one. Delish has the story, and the "explosive" video, of this delicacy at De Mole in Brooklyn, N.Y.
---
FOUND THE FORK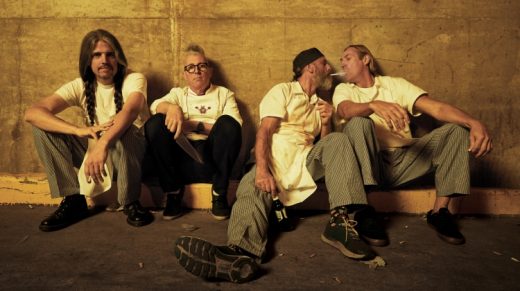 Photo republished with permission from photographer Travis Shinn.
Tool is all the rage right now. The rock band, which recently released its first studio album in more than 13 years, landed at No. 1 and has already sold out of all the limited edition copies of "Fear Inoculum."
What does that have to do with culinary? Turns out they decided to wear Chef Works® gear in this photo shoot for the cover of Revolver Magazine!
You can check it out here. And don't forget to #FindTheFork! We found it twice on bassist Justin Chancellor on the beanie and the apron.
---
WEAR OF THE WEEK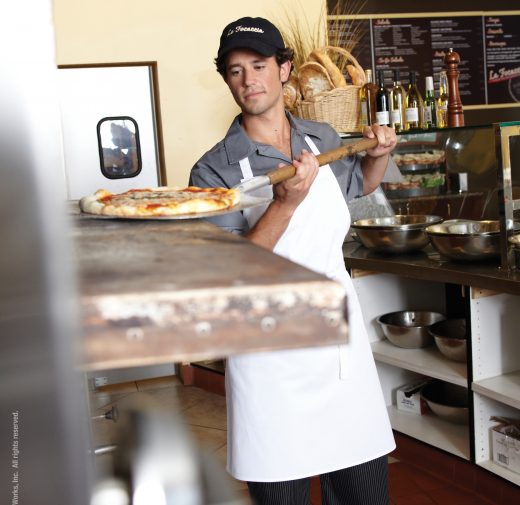 Cook shirts, chef pants, aprons and beanies – apparently that's what Tool likes to rock these days. We know for sure in their Revolver Cover Shoot they are wearing our Manhattan Beanie and Bib Apron.
The Bib Apron, part of our core collection, is the perfect go-to for everyday use. And the Manhattan Beanie tops off the look for those who love our Manhattan family of aprons!
---
Quote answer: Coco Chanel