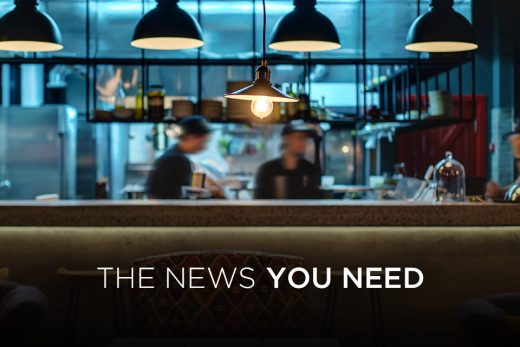 Chef Works is committed to supporting our community by providing important and relevant news through our media channels. Here are some links and resources we thought you'd find important.
---
HAPPENING NOW
Financial aid is on the way as Congress approved a federal relief package. But it might take a little time for the money to come your way. What should you expect, when should you expect it and how should you start preparing?
The Associated Press has a great article on financial planning during the pandemic:
While you'll have to wait for whatever money you might be eligible for, now is the time to prep your finances and plan. The best use of this money depends on your individual circumstances. Here's how to think it through.
You can read the full story here. Regardless of your situation, it's a tremendous resource and well worth your time.
Also in the news, Time Magazine has a really nice cover story on Chef José Andrés and the efforts he's taking to help feed the world during the pandemic.
---
HOW CAN I HELP?
As many shutdowns stretch into their third week, more and more relief funds for the culinary and hospitality industries are popping up. Federal money will be on its way soon. But for now, here are some ways you can help out:
The James Beard Foundation Food & Beverage Industry Relief Fund
[The purpose] is to provide critical financial assistance to small, independent restaurants that, due to the COVID-19 (Coronavirus) national disaster, have an immediate need for funds to pay set operating expenses and keep from going out of business.
The Food Network & Cooking Channel South Beach Wine & Food Festival has started a relief fund for independently owned and operated bards and restaurants forced into temporary closure.
We cannot provide support to those in crisis without your contributions. Your dollars are truly used to save and change lives of those in the food and beverage industry.
Spill The Dish offers a state-by-state search of some charitable programs, but please note that they are not able to vet every single charity listed. Use resource sites like Charity Watch to make sure you are making the right decisions for donating safely online.
Outside of those industries, there are other ways to help. Blood donations are desperately needed, and CNBC has a breakdown of how to do it during the shutdown. Check locally for you how can support your local blood bank or national relief charity.
---
STAYING PROPERLY INFORMED AND SAFE
The Associated Press starts each day with a "What you need to know today" about the coronavirus. This is usually a 4-5 story roundup of the latest news, ranging from business to politics to healthcare.
Johns Hopkins University & Medicine has what is considered by many to be the most reliable tracking map out there.
---
STAY CONNECTED WITH CHEF WORKS
We'll be posting essential information across all of our social channels:
---
DON'T FORGET TO SMILE
In silver-lining news, for those who live in SoCal, Los Angeles is experiencing its third-straight week of clean air. Think back about 25 years ago to "Get Shorty" and what Ray Barboni had to say about the "infamous" smog in L.A. (It's not-safe-for-work language, so I'll let you Google it).