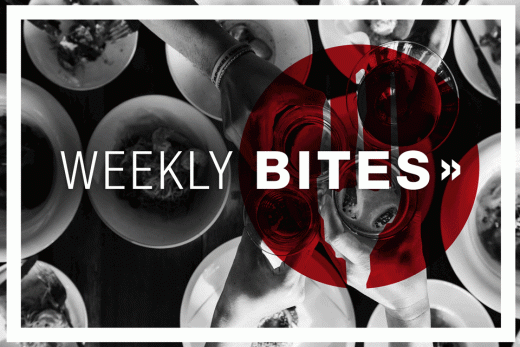 Welcome to Week 52 of 2020 (and exhale! It's almost over!). This is where we take a dive into the fun and notable food stories of the week.
---
APPETIZER
Apparently fast food has been around for a long time – like a really, really long time. As excavation work continues on the Italian city of Pompeii – which was engulfed in lava and ash during the eruption of Mt. Vesuvius in 79 A.D. – archeologists discovered a first-of-its-kind fast-food "to go" venue known as a "thermpolium."
Among the popular dishes were duck, goat, pig, fish and snails. Here's an excerpt from NPR:
"As well as being another insight into daily life at Pompeii, the possibilities for study of this Thermopolium are exceptional, because for the first time an area of this type has been excavated in its entirety," Massimo Osanna, interim director general of the Archaeological Park of Pompeii, said in a statement.
You can read the full NPR story here.
---
MAIN COURSE
Food Banks across the country always need assistance. But as you can expect, this year things are tougher. Food Tank reports a huge demand this holiday season.
There's no sugar coating it — things got weird in 2020. From Jalepeno Noir wine (courtesy of Taco Bell) and Coolatta-brined "turdunkins" to clam chowder pops, it's been a year of questionable food mashups. We already talked about the Spam and Oreo burger last week. Here's a collection of some of the strangest food combos of 2020, courtesy of Fox News.
In one of the sweetest stories of 2020, Taste of Home reported on "Cookies for Caregivers," a Facebook Group that has made more than 12,000 cookies for essential workers. You can read the full story here.
---
DESSERT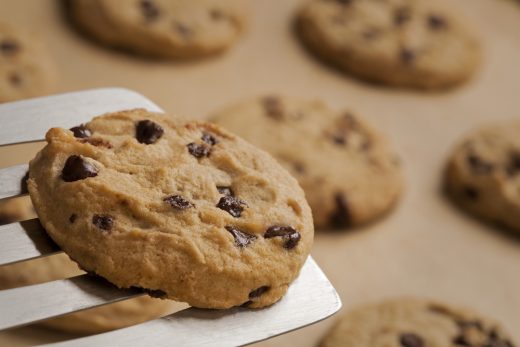 In other cookie-related news, there are just some things that you assume when you eat a cookie. Like, you know — a set of ingredients, standards and protocols that are followed. Sure – there are dozens of flavors and varieties out there. But you certainly don't expect sawdust to be intentionally baked into your cookie.
Apparently, it took a German court to determine that a baker could no longer sell cookies with sawdust. The baker's argument that sawdust is "microbiologically sound" did not hold up in court. Food & Wine has more.
I guess that's how the cookie cru — well, you know the rest.
---
FOUND THE FORK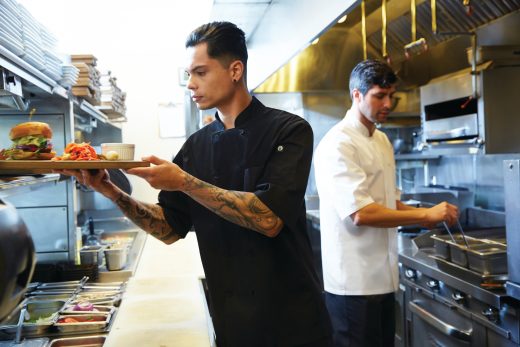 We love finding stories about chefs who are playful with their ingredients and pursue their calling. The Steamboat Pilot & Today (Steamboat Springs, Colo.) recently published a story on a local pastry chef – once an aspiring aerospace engineer – who instead is cooking up some fantastic ice cream concoctions.
Chef Jessi Watson is featured in the story wearing his Montreal Chef Coat.
---
WEAR OF THE WEEK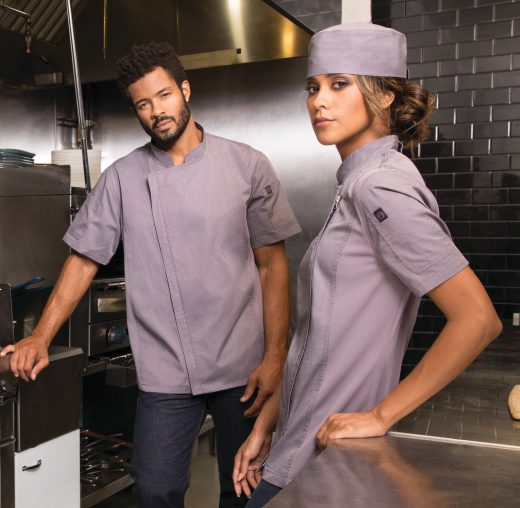 Be sure to check out our end-of-year wrap-up on the gear you loved in 2020! Short-sleeve chef coats with Cool Vent™ fabric were in!
The men's and women's Springfield chef jackets were a hit (like they are every year) because their short sleeves, Cool Vent™ side panels and convenient zipper closure make them a perfect match for hot kitchens.
Want to learn more about our award-winning Cool Vent™ technology? You can read more about what went into this innovative fabric.
Then check out all of our Cool Vent™ products for yourself!
---
Miss last week's Weekly Bites? Get caught up here. (Pssst: There's cookie dough!).