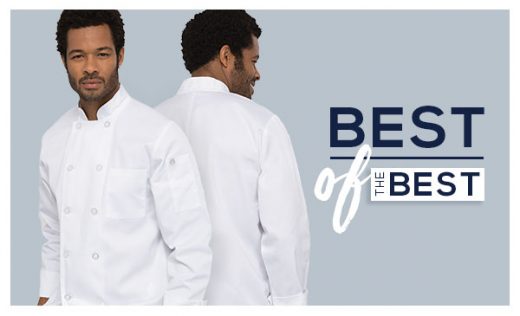 Chef Works has always prided itself on being ahead of the trends in the culinary fashion and uniform industries. We anticipated the movement to edgier urban gear. Our teams are always in restaurants, talking to chefs, servers and general managers to find out what they want and what they need.
Now we're giving you the opportunity to stay ahead of the trends. If you're looking for new gear in 2019, why not start your collection with what's hot right now? We've compiled a list of what was flying off of the shelves in 2018 and are sharing it with you so you know what's going to be fashion-forward and functional!
These were our bestsellers for 2018:
Whether you're an executive chef or line cook looking to stay comfortable, or a general manager looking to buy in bulk for the front and back of the house, this selection is a great place to start. And there's never been a better time to update your look because our Holiday Rewind Sale is still up and running through tomorrow night!
Through Jan. 19 you can take 20 percent off of your entire purchase – sale items included! – with a $200 minimum (terms apply). We're even throwing in free shipping! Just use the promo code TREAT19.
Scan the list and you'll see great options for executive chefs (the Hartford and Essential Baggy Pants), super-versatile BOH coats (Montreal and Le Mans) and great options for servers (Oxford shirt and Waist Apron).
Start the year off right by getting in on the trends!