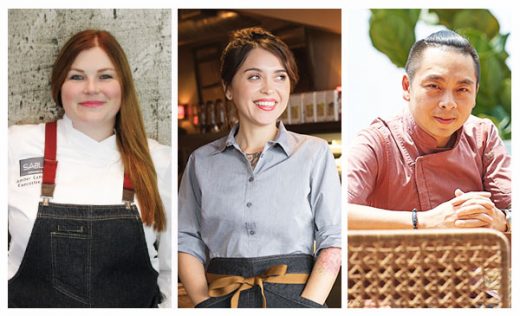 The Chef Works blog welcomes you to another year of fashion, function and fantastic stories from the kitchen and beyond. Are you interested in being featured in 2019? We've got several opportunities.
Curated by a veteran journalist, the Chef Works blog posts at least three times per week – and always on Monday, Wednesday and Friday. Follow along on the blog's Instagram account!
Here are some ways that you, your restaurant and/or your brand can get be featured on our site!
We'll keep bringing you the quirky and topical news from the food and restaurant industry each Wednesday in Chef Works' Weekly Bites. And Fridays are for fun features, recipes and a deeper dive into the gear that makes Chef Works the global leader in culinary apparel.
For questions about the blog or to suggest feature ideas, please email Kevin Gemmell, sr. content writer at kgemmell@chefworks.com.
Don't forget to follow Chef Works on Instagram, Twitter, Facebook and LinkedIn!  We look forward to writing about you in 2019!