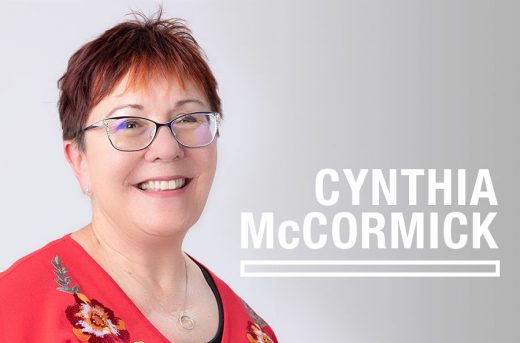 Since its inception four years ago, Chef Works Cares – the charitable arm of Chef Works – has granted tens of thousands of dollars to a number non-profit organizations. The mission of CW Cares addresses three specific areas: the elimination of children living in poverty, aiding children and adults living with intellectual and developmental disabilities and protecting and improving the environment for many generations to come.
Cynthia McCormick is the vice president of human resources for Chef Works and the curator of Chef Works Cares. She and her team are coming off of WASTED: A Celebration of Sustainable Food – the first major event for Chef Works Cares that raised $48,000 for Kitchens for Good at the star-studded cooking competition. She took some time to chat with the Chef Works blog about her passion for charity, her vision for Chef Works and her stint as a rock star!
When did you join Chef Works and what brought you to the company?
Cynthia McCormick: I joined Chef Works in 2007. I was doing human resources at a tech company before that. I just felt like Chef Works had so much potential. When I met with the owners and when I looked at the product, I could see their vision and I knew this could be a really special place to work. They had so much passion and belief that they could grow into something amazing. About that time, there was a huge infusion of talented, creative visionaries and the way we looked to the rest of the world started to change. Our business started changing with it.
What kinds of people are you looking for to join the Chef Works team?
CM: Magical people. Unicorns. I feel like we hire magical people who have an interest in growth, an interest in being more than themselves and being part of a bigger team – people who want to give back. They see that we're all about teamwork. They see that we have a program like Chef Works Cares and they want to give back to the world. They want to be involved in a company that stresses and believes in corporate responsibility.
Tell us about your vision for Chef Works Cares and how that's evolved over the last four years.
CM: Our first year we underwrote a playground in Washington D.C. in a blighted area. It was a fantastic way to get the program up and running. But it was difficult to see the progress because we were so far away. Last year we met Paving Great Futures and were blown away by the work they are doing. And then when we met with Kitchens for Good and started planting the seeds of WASTED. It felt amazing to see it come to life. It made me realize that we could have [an event] that really provided a great opportunity to support an organization that has such a great mission — and not just financially. We helped raise awareness for them and their cause.
Chef Works Cares picks a new charitable organization each year to support. What's that process?
CM: We'll be accepting grant applications through the month of November. We're looking for companies that tick one or all of those three boxes of our mission.
There's a rumor you used to be in a rock band. Care to share?
CM: At my old company we had a lot of really musically-inclined people. They came to HR and asked if they could start a band. The CEO was an amazing drummer and we had a professional-grade guitarist. I sang backup. We'd do Joan Osborne, Janis Joplin, Scott Joplin, The Bangals. It was a blast!
---
For more information about Chef Works Cares and the selection grant process, visit the Chef Works Cares website, email CWcharity@chefworks.com or download a grant application.