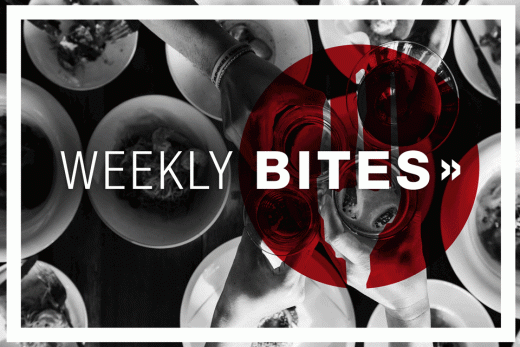 Welcome to Week 9 of 2021. Weekly Bites is our dive into the notable and fun food stories of the week.
---
APPETIZER
Do a quick internet search of "jackfruit" and more than likely your location analytics will show you recipes, local grocery stores where you can get it or area restaurants that serve jackfruit dishes.
But in Brazil, the fruit is facing a reckoning. For starters, the massive fruit is divebombing cyclists as it falls from Tijuca National Park (seriously!).
But its traditional use as food for the poor has left it with an uphill battle to establish a reputation as a delicious and healthy alternative in the BBQ-heavy country. The Associated Press takes a deeper look.
There had long been stories of the world's largest tree-borne fruit divebombing passerby. Now it was no longer urban legend, and that was potential trouble for Marisa Furtado and Pedro Lobão, a couple who have taken up the challenge of rehabilitating the fruit's public image.
You can read the full story here.
---
MAIN COURSE
Kaley Cuoco may not have won Best Actress at this year's Golden Globes, but she won Instagram. After losing to Catherine O'Hara of "Schitt's Creek," the star of "The Flight Attendant" (an amazing show, by the way) drowned her loss in pizza, mac and cheese, cookies, champagne, cake and (we think?) decanted wine. Huffington Post has more – including the now-iconic Insta pic.
The National Restaurant Association Show, one of the biggest annual events for the culinary and hospitality industries, announced it was canceled for the second straight year. Here's more from QSR.
Supply chain issues from 2020 are finally catching up to food price costs, per NBC news.
---
DESSERT
We cover a wide range of topics in Weekly Bites. But one thing we've never dipped into is wedding etiquette when it comes to cakes. Yahoo Life asks the question: Should you serve an additional dessert at your wedding on top of cake?
That sound you hear is every pastry chef across the country screaming "YES!" at the same time. You can read more here.
---
FOUND THE FORK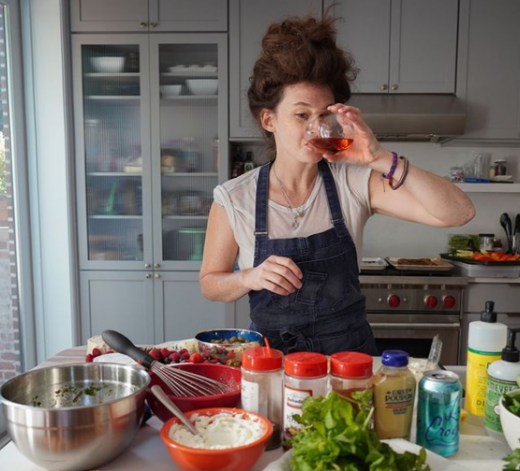 If you've read the Chef Works blog, you know that on occasion we like to chat with our friend, New York Pastry Chef Caroline Schiff. She was most recently featured last month in our "What Chefs Want for Valentine's Day" blog post.
Grubstreet has this diary-centric story of Chef Caroline.
You can read more about her here when she was a featured Chef of Chef Works.
---
WEAR OF THE WEEK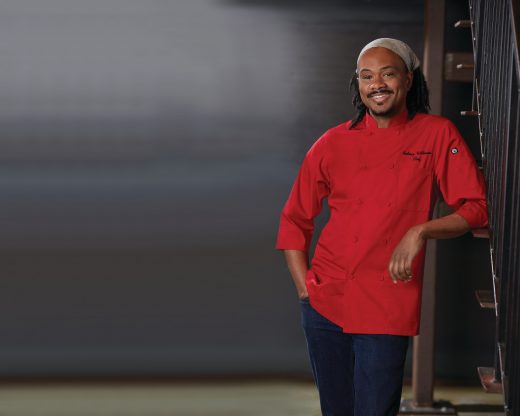 Tired of long sleeves? Not quite ready to commit to short sleeves? Split the difference with the Morocco Chef Coat — a best-seller with three-quarter sleeves and a wide range of color options.
The poly/cotton blend includes our signature 'lite' twill fabric, cloth-covered buttons and multiple pockets.
It's the perfect blend of balance and elevation.
---
Miss last week's Bites? Get caught up here. (Spoiler alert, at least one story is a stomach-churner).