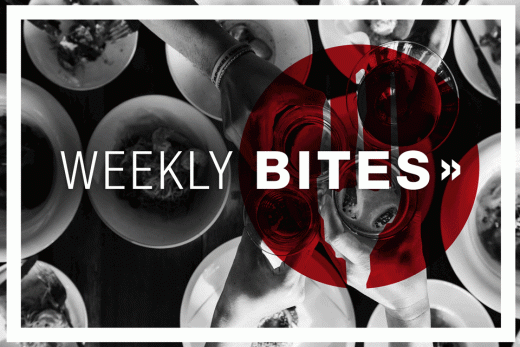 Welcome to Week 8 of 2020. Weekly Bites is where we take a dive into the notable food and hospitality stories of the week.
---
APPETIZER
If there's one thing we know at Chef Works – it's apparel. We're all about marrying that perfect balance of functional culinary apparel with a look that's going to make you feel confident and comfortable.
We're not trying to pitch you chicken or donuts. So why are more and more restaurants dipping into the apparel game? CNN Business takes a closer look.
McDonald's (MCD) latest non-edible creation is a hoodie, timed to coincide with the launch of its new crispy chicken sandwiches. Dunkin' (DNKN) launched a wedding "kit" of matrimonial products, and Chipotle (CMG) has tapped the universe of TikTok stars for its newest T-shirt launch.
We'd prefer you scout out our Urban Collection or our new Contemporary Collection. But that's just us.
You can read the full story here.
---
MAIN COURSE
One home cook took on her state's cottage law about selling homemade food. And she won. The culinary magazine bon appétit has more, by way of MSN.
It's understandable if this next story has you a little P'd off. A delivery service meal kit apparently came with a soda bottle of yellow liquid. Let's just say it wasn't apple juice. Fox News has more.
Speaking of substances that aren't what they seem – customs agents are saluting a drug-sniffing dog for catching 44 pounds of cocaine disguised as sugar on corn flakes. Here's more from CBS.
---
DESSERT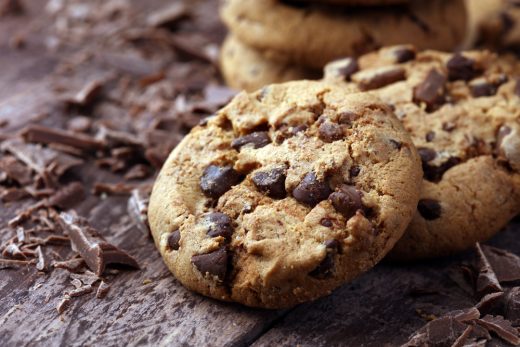 Food and sensuality have always been intertwined, with dessert long been considered the aphrodisiac course.
Playing off of this relationship has allowed "Better Than Sex," a dessert-centric restaurant, to expand. Already with five locations across four states, it recently announced a sixth location in Greensville, S.C. Here's more from Upstate Business Journal.
---
FOUND THE FORK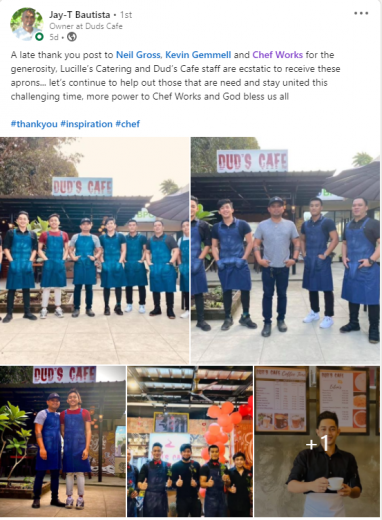 Last year, during the height of the COVID lockdowns, Chef Works donated 20,000 aprons to frontline culinary workers as part of our 20K Apron Giveaway. It was our chance to get our gear into the hands of people who were making a difference for their community.
The good vibes and "thank yous" are still rolling in. We continue to be proud to serve those serving others.
Make sure you're following us on all of our socials!
---
WEAR OF THE WEEK
Versatile and functional, fashionable and durable, the Pilot Shirt is a do-all workhorse that fits into a wide variety of industries. Get it for your front-of-house staff at your restaurant. Or supply it for housekeeping or maintenance teams at your hotel property.
It's stylish enough to dress up, but rugged enough to dress down.
Featuring long sleeves, stretch fabrics and multiple pockets, the Pilot Shirt – which is also available in an exclusive cut available for women – will quickly go from your work shirt to your favorite shirt.
---
Miss last week's Bites? Get caught up here. (Spoiler alert: There are ice cream puns).