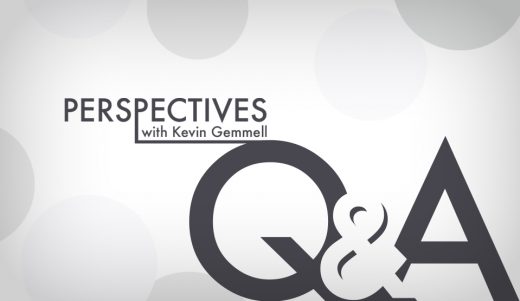 It might seem like the dice were loaded against Chef Nick Tall and Oscar's Brewing Co. in Temecula, Calif.
They were opening a 10,000-square-foot brewery/restaurant … in the middle of a pandemic … in the middle of a lockdown … in the middle of Southern California wine country.
What could possibly go wrong?
Actually, not as much as you might think. Chef Tall joins us for this week's Perspectives to talk about some of the wins he and his team have experienced in a region of the country that's been hit hard by restaurant lockdowns.
---
Chef Works: How did you decide you were going to open a brewery/bakery/restaurant in July 2020 – right in the middle of the first round of lockdowns?
Nick Tall: It was actually such a big project that it was underway at least a year before the pandemic stuff ever caught wind and the restaurant space was already under construction. We were supposed to open in February, but that got pushed back and pushed back and finally we soft-launched in June and officially opened in July.
Our patio seats 280 people. Like I said it was a hell of a project. So when we opened we were insanely busy. We followed the protocols and distanced the tables and were careful about everything. By then, people were just anxious to get out of the house. We had two-hour waits on any given day.
Chef Works: For those who don't know, Temecula is inland between San Diego and Los Angeles and it's a well-known wine region. How well does a brewery play in wine country?
NT: It's interesting because the first time I visited Temecula years ago there were probably three or four wineries. Now there are more than 50. San Diego has an amazing craft beer scene and is a bit over-saturated, but there's a sudden drop off as you head north. I think we're the sixth or seventh brewery in the Temecula area and have maybe the best brewer in Joe Flores. He and I are working on a series of beer- and food-pairing events called Hops & Herbs. We also do a lot of collaborations with other local breweries and wineries. The community is really excited about craft beer and what we're doing to elevate the food past the common brewery grub.
---
---
Chef Works: How has working with food that is more beer-forward and, in some cases beer/wine-forward, allowed you to stretch some culinary muscles and experiment with flavor profiles?
NT: My background is in big cities. I'm from Miami. I spent five years in Hong Kong as the sous chef at the No. 24 restaurant in the world and the No. 4 restaurant in Asia. It had two Michelin Stars. So coming to a smaller area, I actually had to pump the brakes a little bit.
For me, it's not about flexing those culinary muscles. But rather it's about inching people outside of their comfort zones and into trying something they might not normally try. Little by little, as we work with the local farms and start creating fun and different seasonal menus, we're seeing regular clientele step out of what they would consider 'beer food' and start trying some pairings you normally wouldn't expect.
Chef Works: Speaking of getting people out of their comfort zones – what sort of boom are you hoping for in the coming months?
NT: We're actually the busiest we've ever been and each week gets busier and busier. It feels like a crescendo getting ready to happen. The spring will bring nicer weather, we'll have more people vaccinated and we're still going to be primarily outdoors so people don't feel squished together.
People are so ready to get out and do stuff. We're ready for more people to discover us and really grow as part of the community.
---
If you'd like to be featured, email kgemmell@chefworks.com
Want more Perspectives:
Videos
Chef Amber Lancaster of Hell's Kitchen Season 19.
St. Jude Chef Ambassador Adrianne Calvo
Australian Chef (by way of Oregon and California) Tawnya Bahr
Competitive eating champion Joey Chestnut
Chef Stephen Coe, winner of Chopped: Beat Bobby Flay Tournament
Print
Drew Ward, Artisanal Brewing Ventures
Chef Lamar Moore on his decision to leave a high-profile Las Vegas job
Air Force veteran, Chef Donald Royer (11/20)
Talking cell-based meat with David Kay of Memphis Meats 11/6
Competitive eating champion Joey Chestnut (10/23 including video)
Chef Nick Hunter, Compass Group USA, Morrison Living
Sommelier Brian Matta of Le Cadeau Vineyard