Perspectives is a short-form Q&A with culinary and hospitality professionals navigating the new landscape. Each week we'll hear from different members of various communities about their experiences in the COVID era and how they are helping their business, guests and community move forward. If you work in hospitality and would like to be featured in Perspectives, please email kgemmell@chefworks.com.
---
"Homer no function beer well without."
Those of us of a certain age get the reference, and it even became quite the popular catchphrase when in search of hoppy goodness.
Yes, this week's Perspectives is going to focus on beer. We're joined by Summer Nixon, co-founder of Brew Hop. Nixon's company used to organize tours of breweries in Southern California. The last two decades have seen the micro-brew industry explode in the region – and nationally, for that matter.
But like all aspects of hospitality, Nixon's business was hit hard when COVID-19 forced her to cease "traditional" operations. It's tough to socially distance in a bus going from brewery to brewery.
So, like many in the industry, she called an audible and created "virtual" beer tastings.
You can hear more about that by watching our video interview with Summer. Below are some questions about how she got started and what she sees for the future of the industry.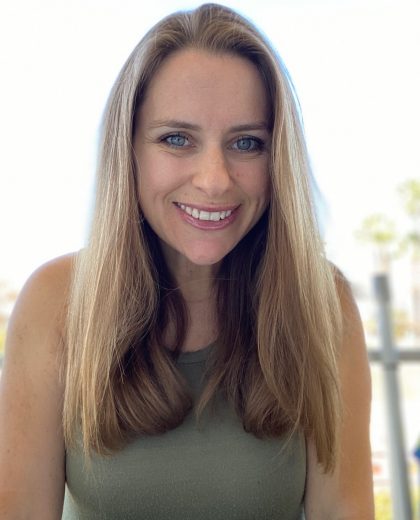 Chef Works: What's the Brew Hop origin story?
Summer Nixon: My husband asked me to drive him and all his friends around to some local breweries as the San Diego beer scene was beginning to be noteworthy. I decided driving him around was the worst idea ever, since I insist on being a totally sober driver, I would miss out on all the extensive craft beer options.
With a little research, we discovered the idea of 'wine tours but for craft beer' didn't exist nationwide and public transport wasn't an effective option. We quickly began to approach breweries for their brew house access and ability to 'roll out the red carpet' for our guests, and breweries were incredibly supportive and ready to host. Within a couple months we had a website, clients and a real company launched.
Chef Works: Where did you grow up and was there a hospitality influence?
SN: I grew up in a city just outside of Seattle. I went to school at Washington State University, which has a great communication program and a noteworthy hospitality program which my friends were attending.
I was hospitality adjacent, but my background was in communication and sociology. But remember Seattle in the late '90s was a craft beer innovation point. And my love for craft beer allowed this to be a perfect fit for my personality and personal interests.
Chef Works: What do you think your business will look like one, two and five years from now?
SN: I have zero idea, honestly. Depends on too many factors to calculate today. There is no path forward besides incredible, interactive virtual events as things stand today.
Chef Works: What are you most looking forward to when you're able to re-open to a live format?
SN: Hugs. Huge hugs from brewery teams I have missed. Hugs as clients say goodbye after we've shared a lovely afternoon together. And, of course, raising a toast to seeing old friends and to craft beer.
---
Be sure to check out Brew Hop on Facebook,
---
Want more Perspectives? Email kgemmell@chefworks.com for a chance to be featured.